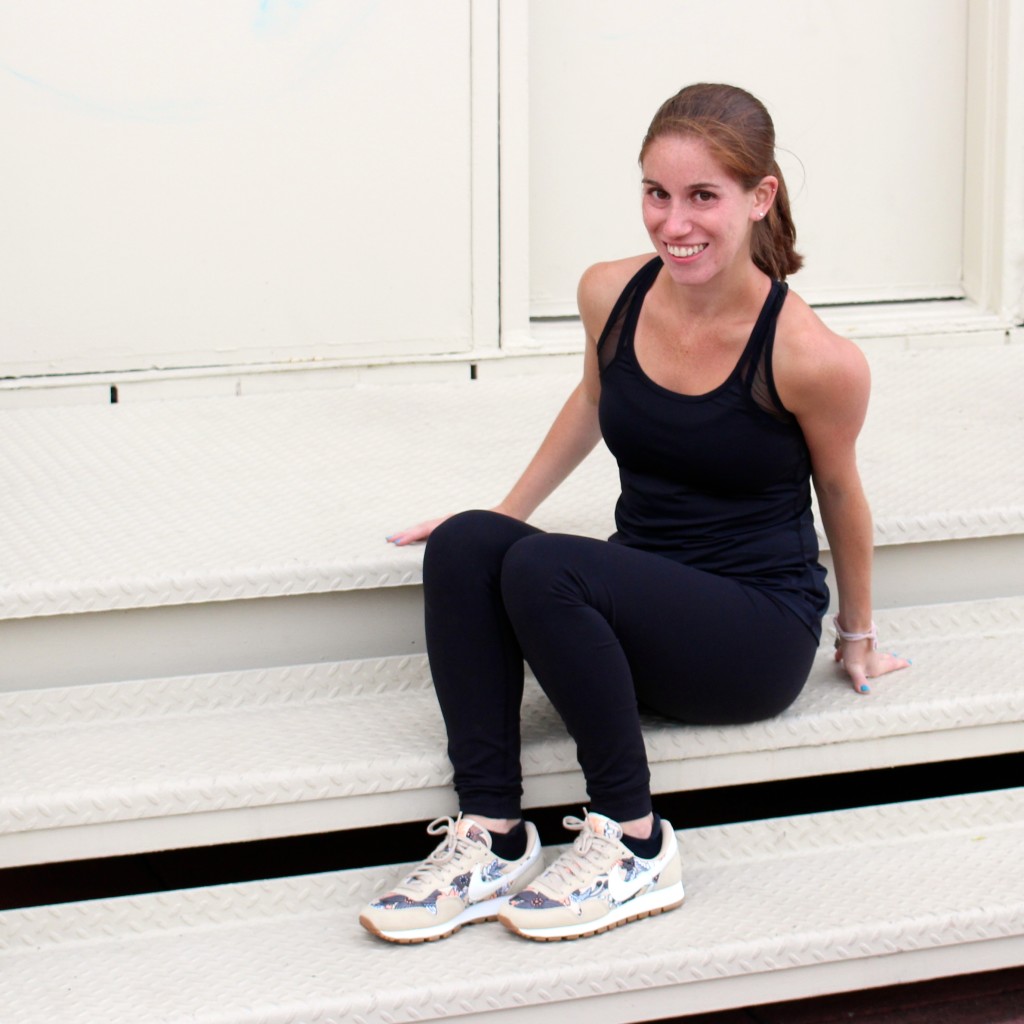 Remember my first SweatStyle box? I'm super excited to show you what I got in my second delivery.
How it works
In short, SweatStyle is the StichFix of workout clothes. Similar to StitchFix, you fill out a style profile with the kinds of workouts you do, what types of clothing you're looking for, favorite colors and patterns and size info. A stylist handpicks 5 articles of clothing for you based on this information.
You have 5 days to try everything on and decide what you want to keep, then send the rest back in a prepaid envelope. You only pay for what you keep plus the $20 styling fee (different from StitchFix in that sense).
It was super difficult to figure out what I wanted to keep and send back since I loved almost everything I got. Let's dive in, shall we?
Nux Rio Capri in Love Triangle Print $54 = KEEPER
I love fun print legging but sometimes am iffy about them because of my, er, muscular quads. When I put these on I absolutely adored the print and the fit ended up being perfect. The fabric is thin but not too thin which is great for a sweaty workout. They already survived their first trapeze class this week which means they are officially Kayla Approved.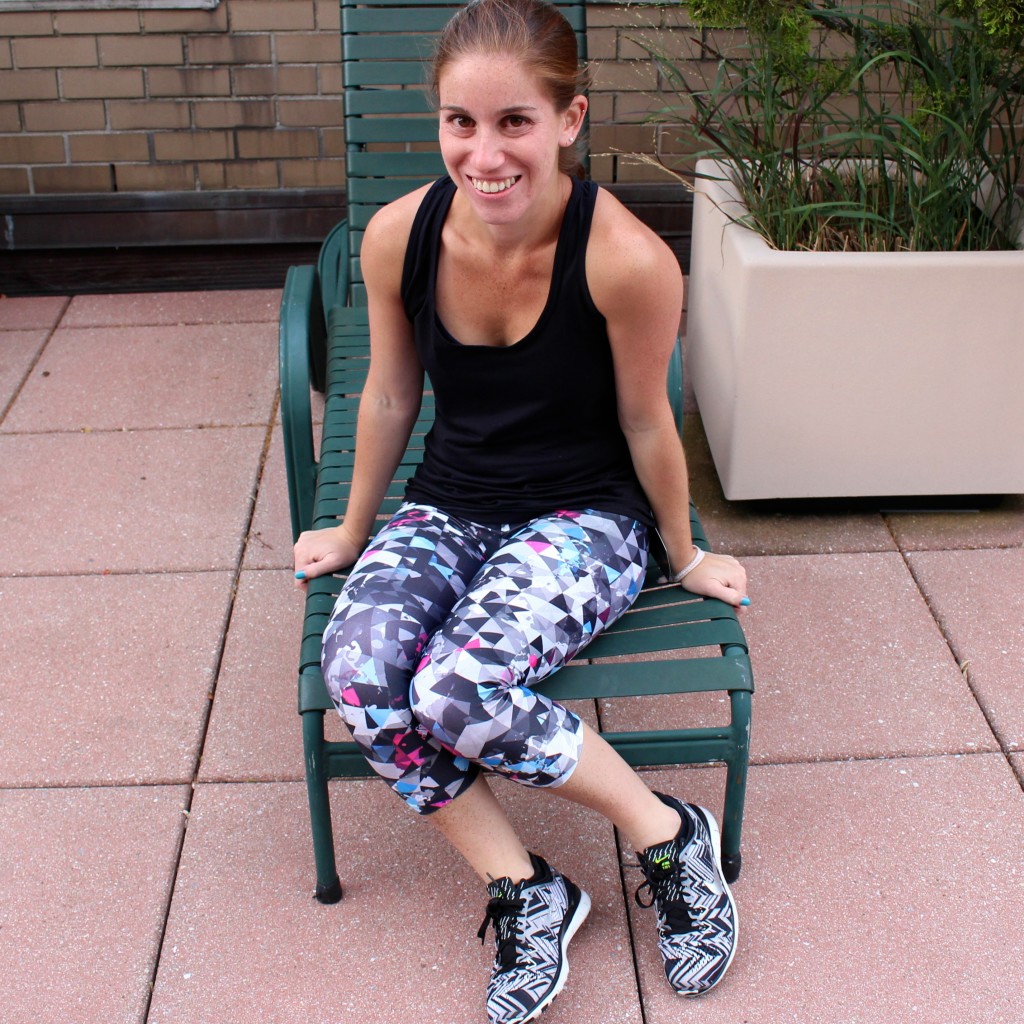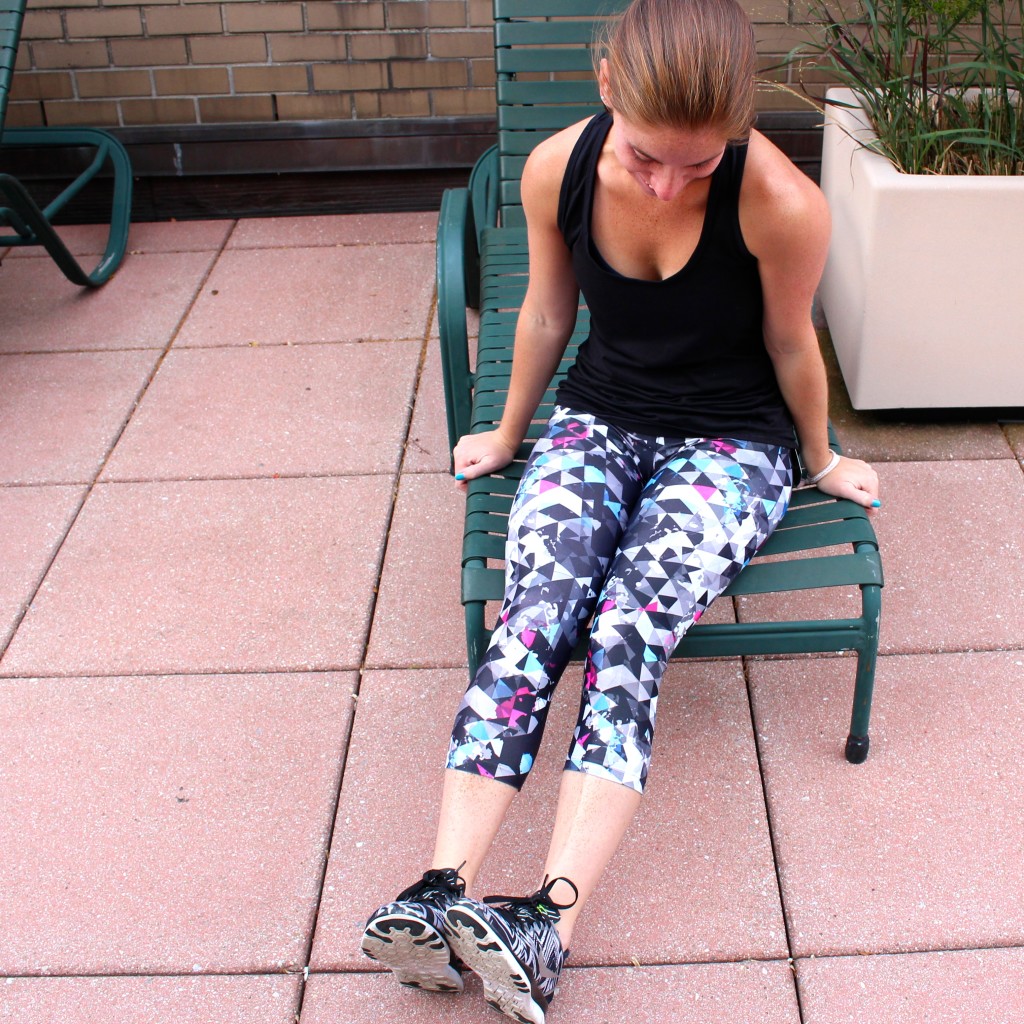 Alala Clutch Tank in Black $65
I'm a sucker for "athleisure wear" since I frequently wear workout clothes to work… and brunch and really just about anywhere at this rate. I'm always looking for great workout tops that are functional enough for a workout yet also cute enough to not make me look like a total slob when I'm out and about. The mesh detail is sophisticated and simple. Paired with plain black leggings, this outfit is NYC ready. And yes, I promptly wore this exact outfit to work the day after I took these pictures.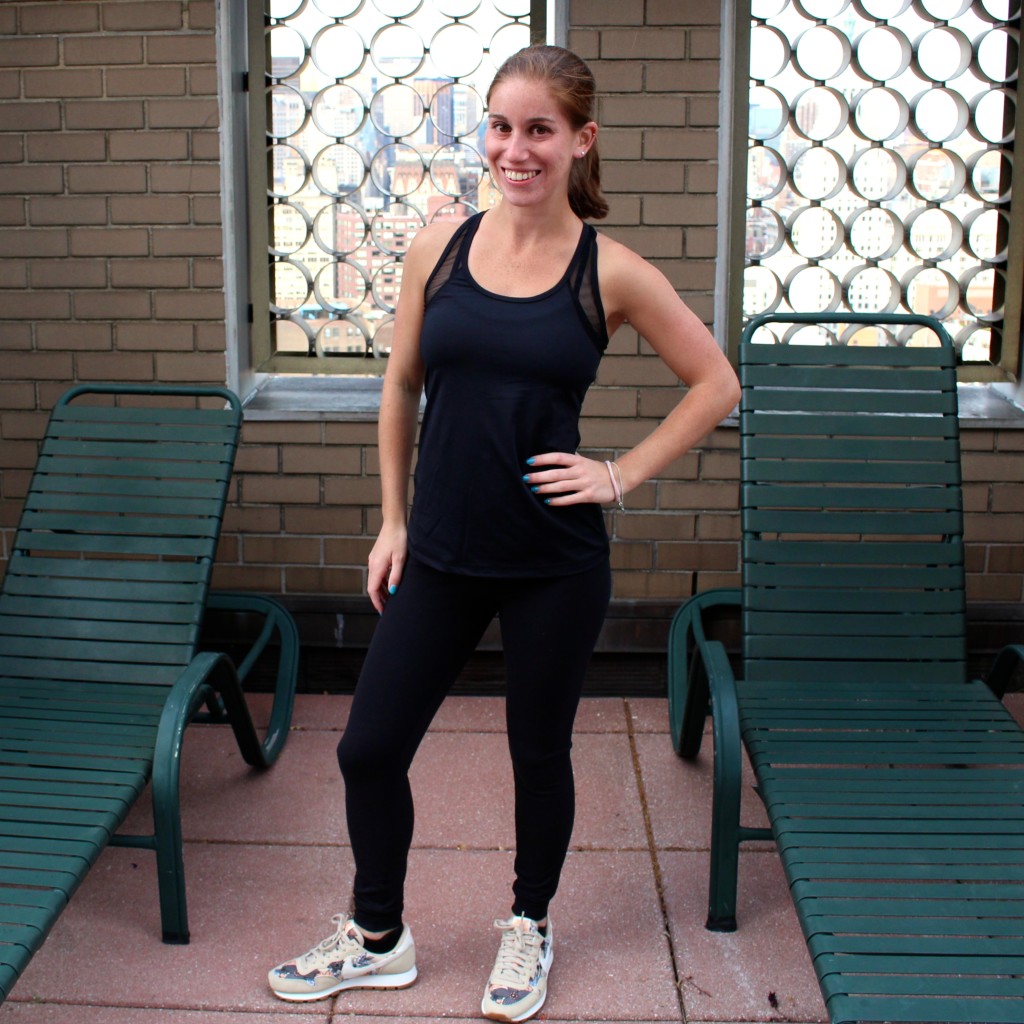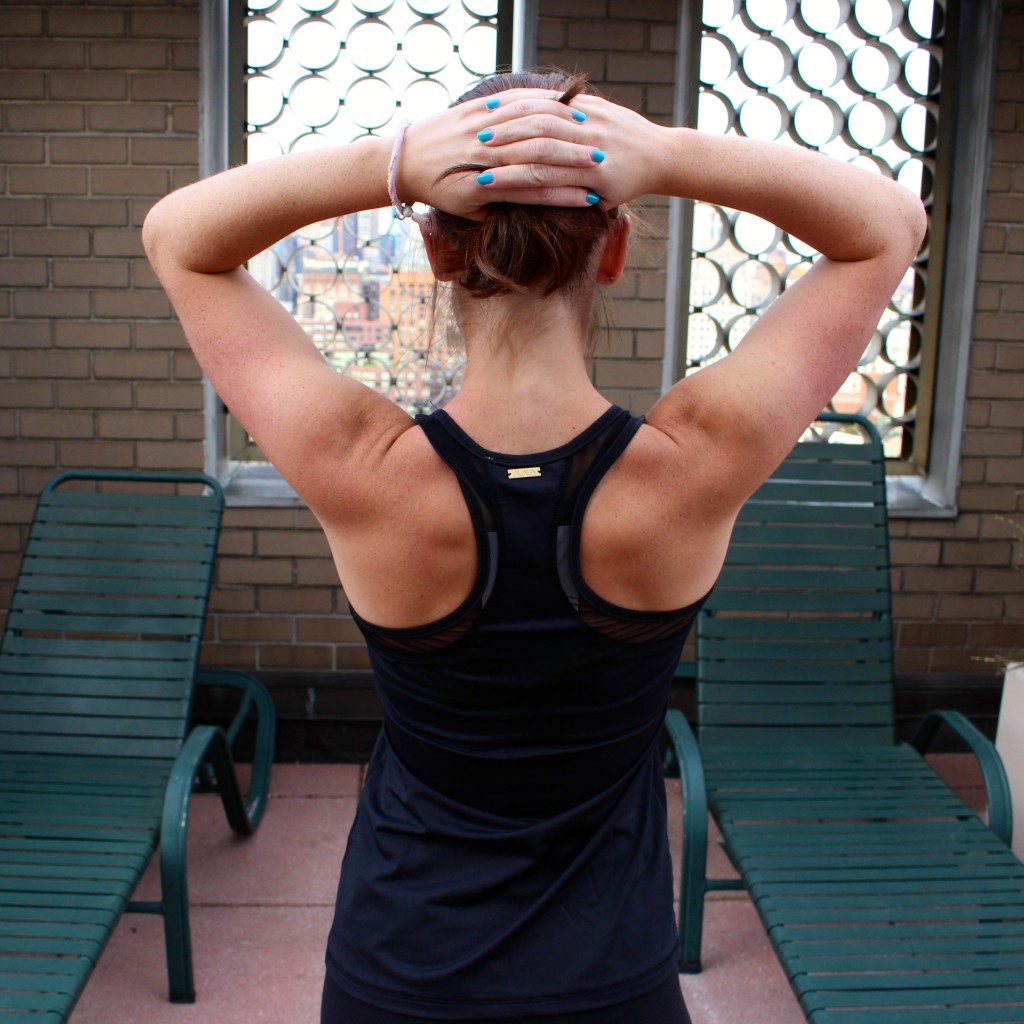 HPE Cross X Seamless Vest in Plum $60 = RETURN
The fit of this racerback tank was meh. The bottom is tight and form fitting and the middle is a little bit loose around my belly. I own a bunch of racerback tanks that fit better and wasn't thrilled with the high price tag for a not-so-perfect fit. Loved the color and pattern though!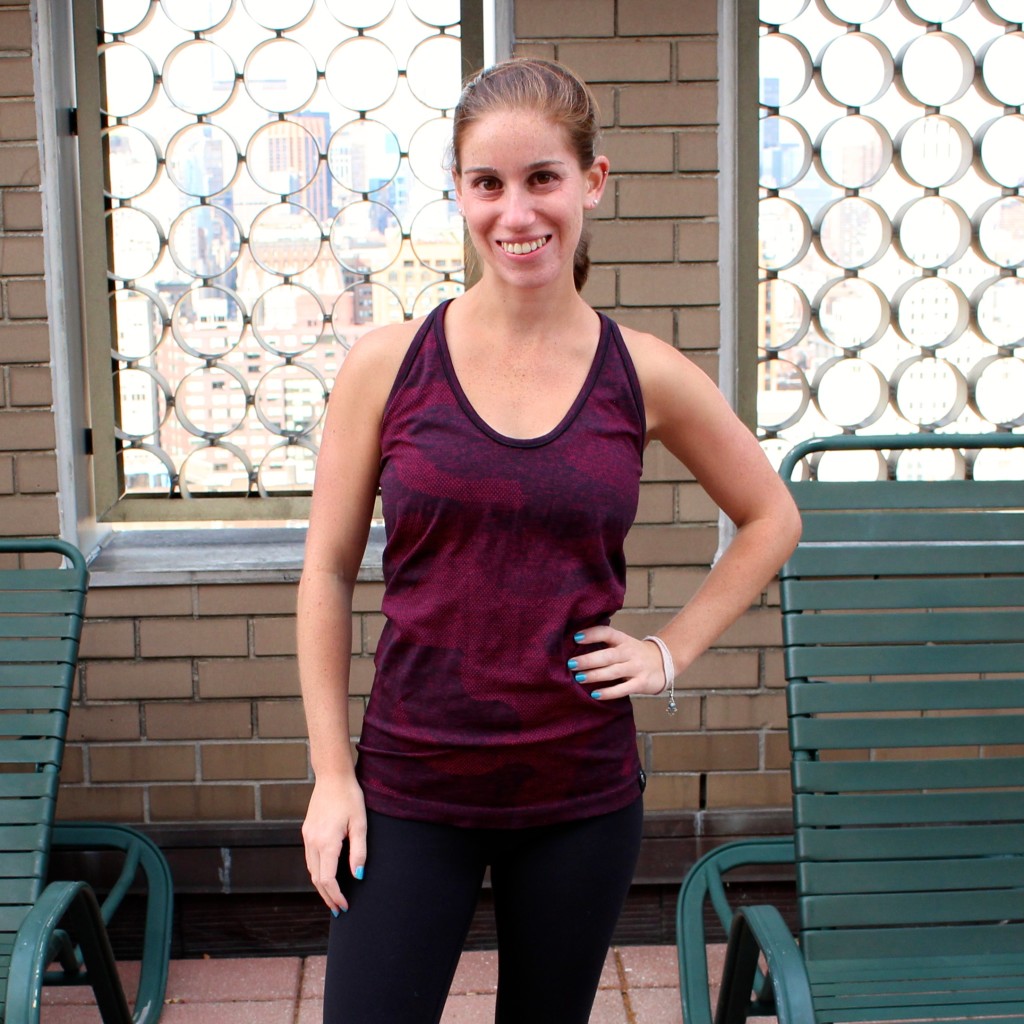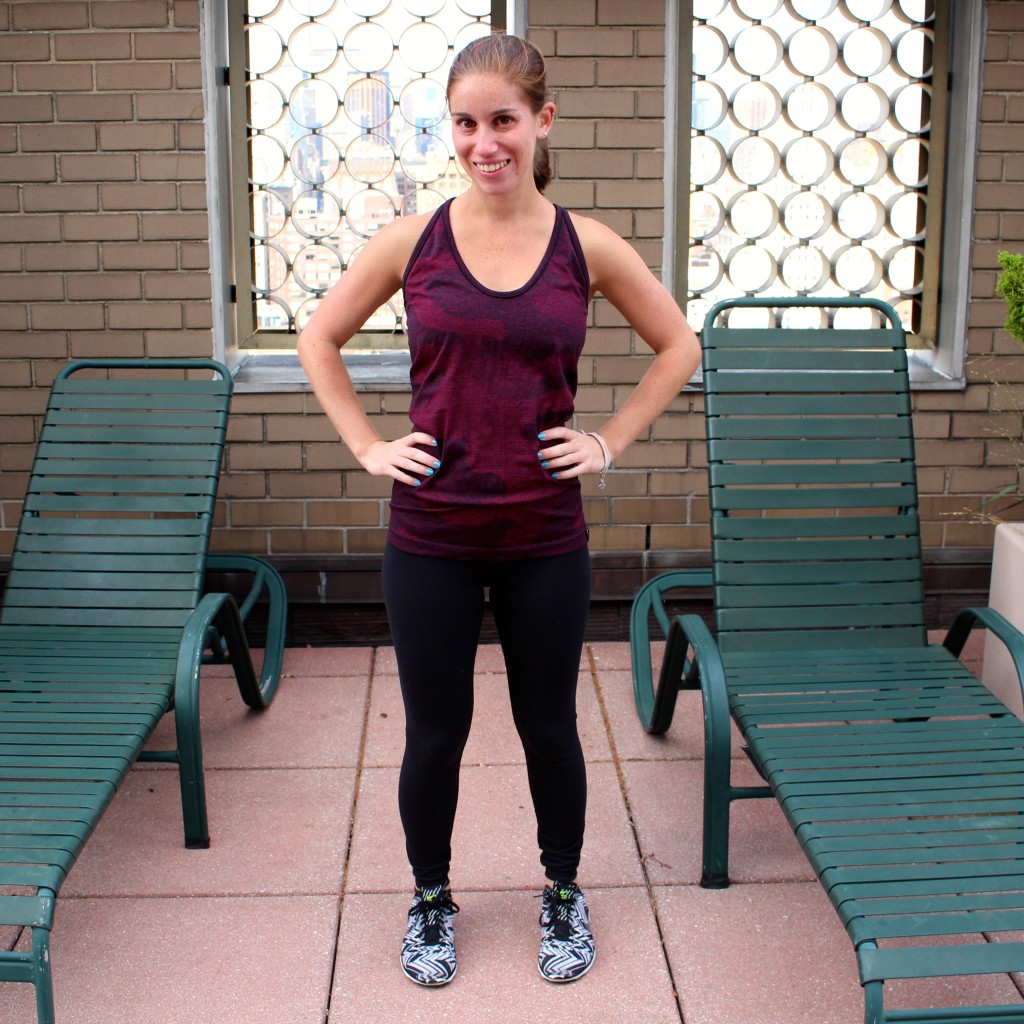 Yogasmoga Zetos Crop in Heron Grey $104- RETURN
I was on the fence about these crops because I loved their unique look, they're not like anything else I own. The fit was good not great. For the price point I decided not worth it if I don't love it.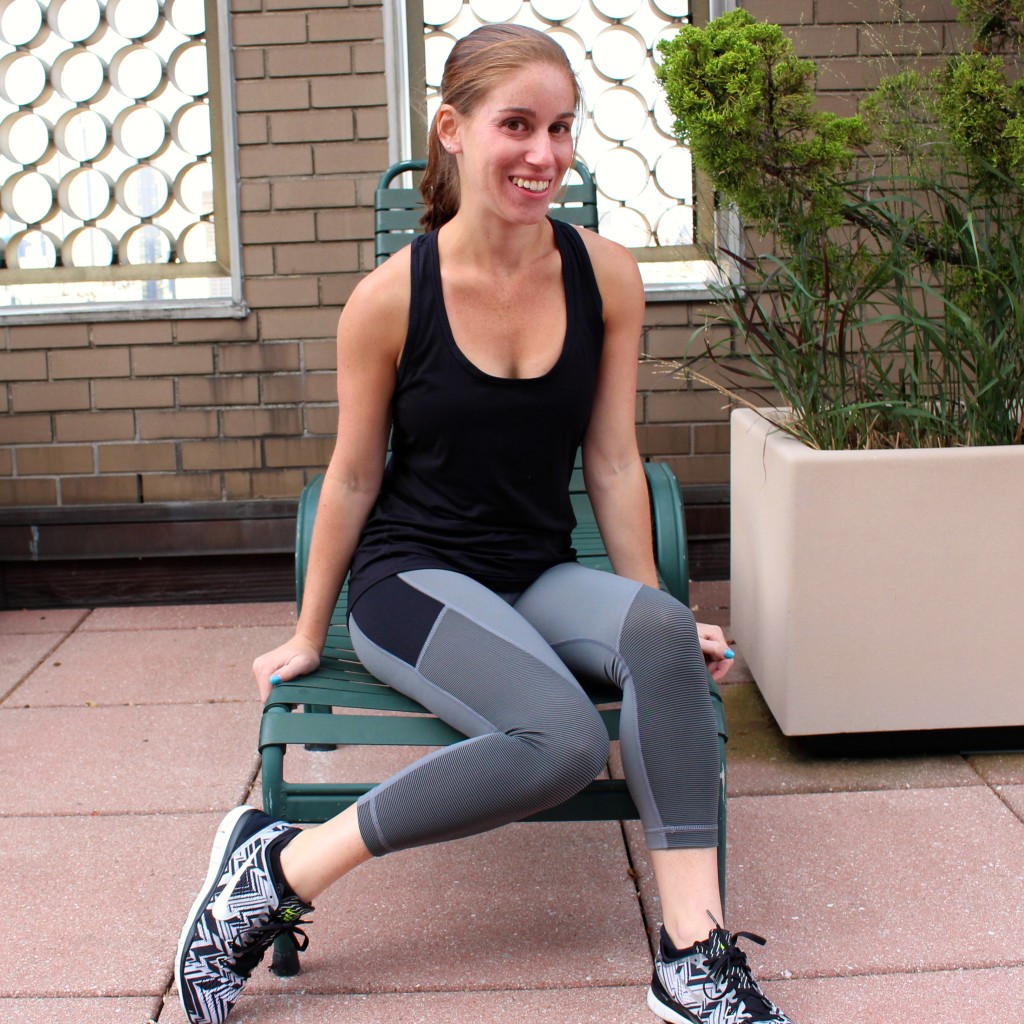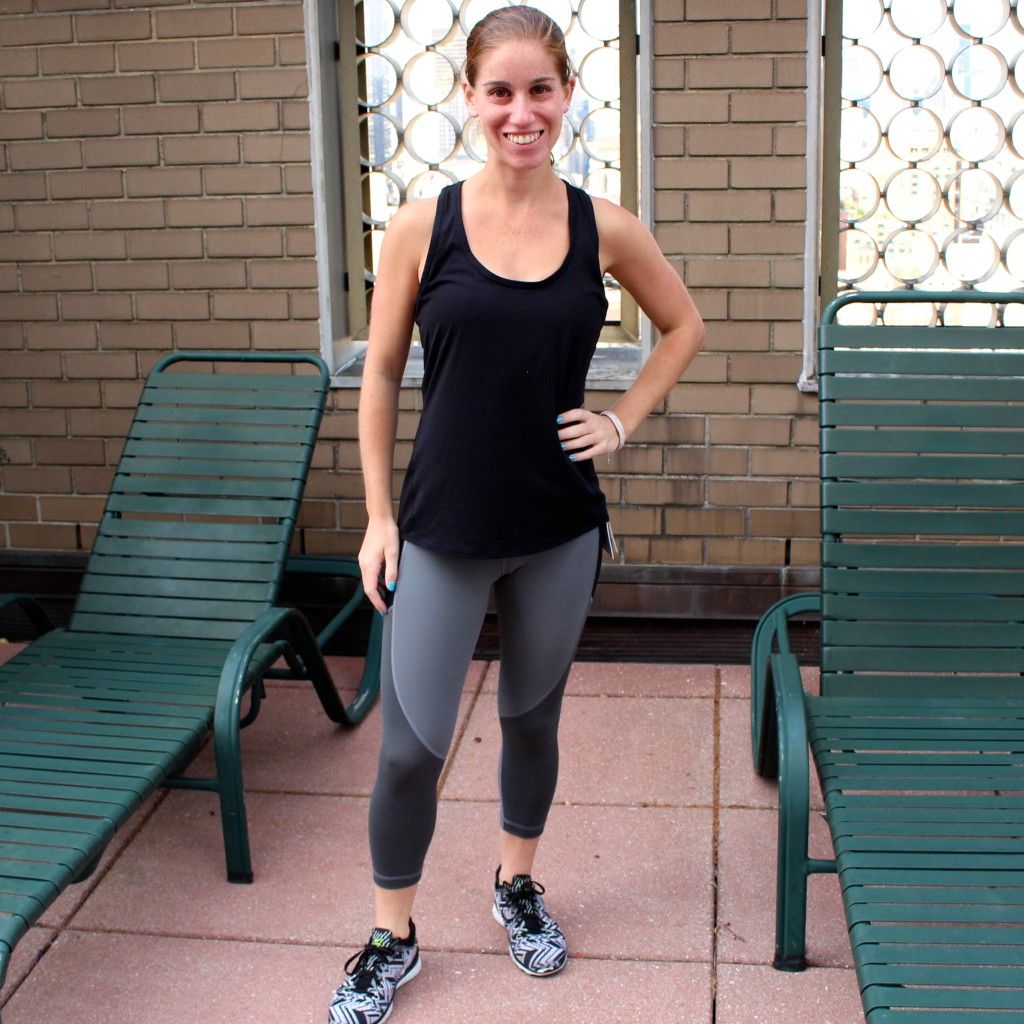 Yogasmoga Vivacity Long Sleeve Tee in Everest $130- RETURN
Jeremy told me I looked like a Power Ranger. I beg to differ. This top was SO lovely, even my mom liked it but also SO expensive. I really liked the detailing and of course the thumbholes. Once again, too pricey for me.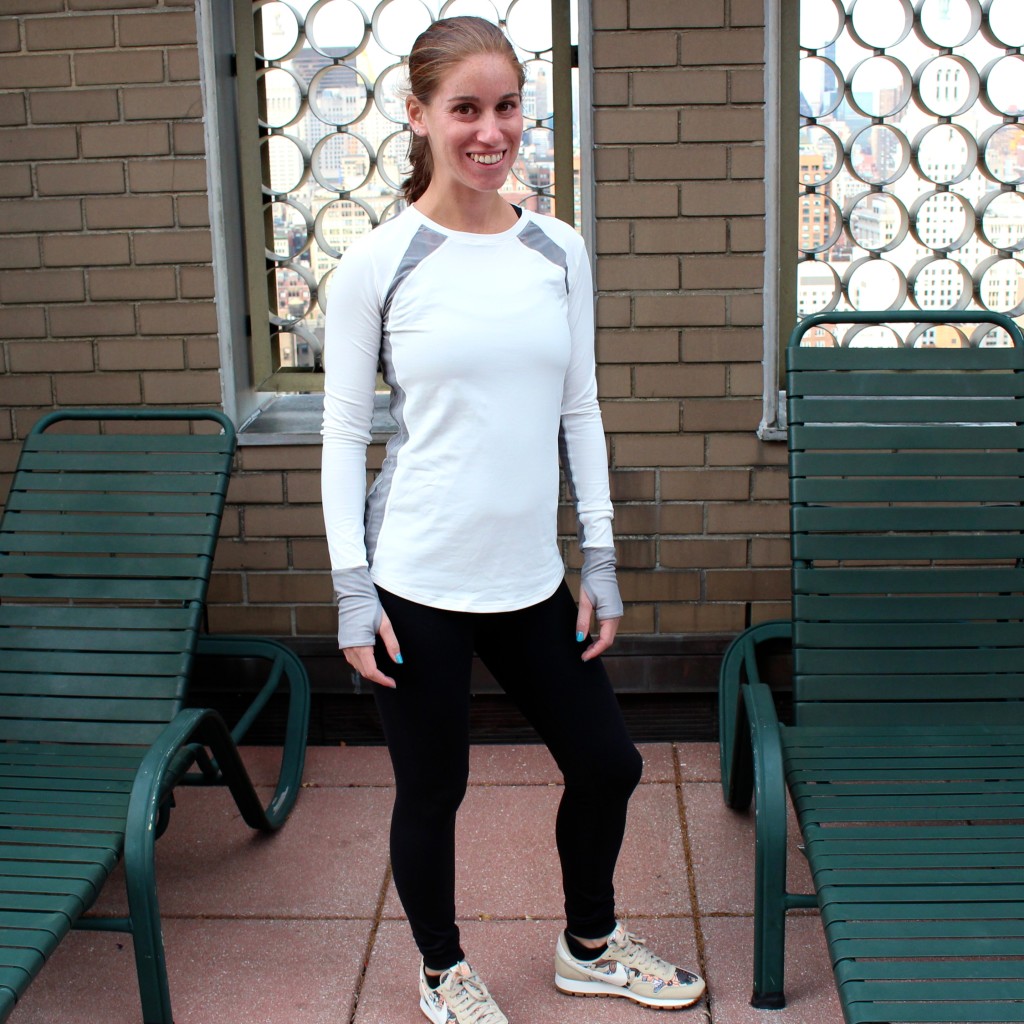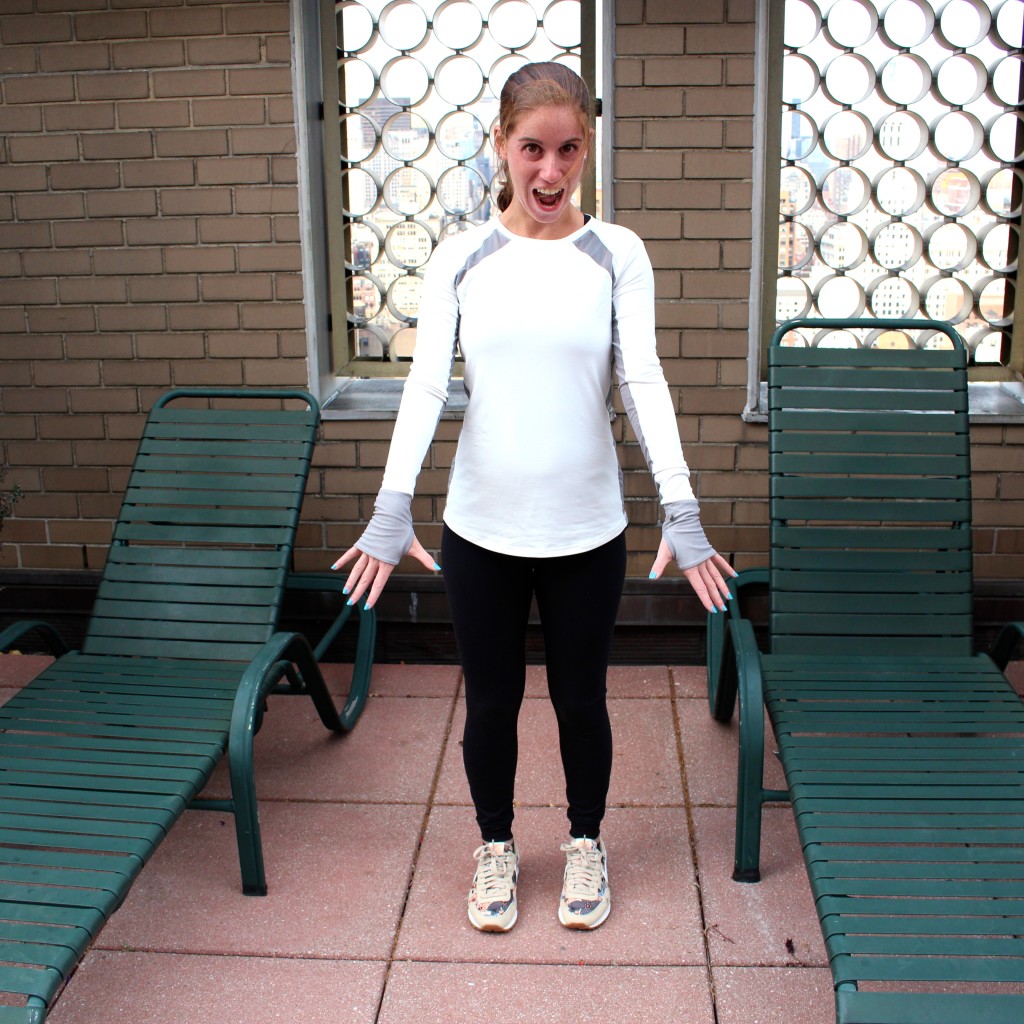 All in all I loved getting a fun package full of clothing picked out for me by a stylist. I tend to only shop at Lululemon and Athleta out of shear convenience and the price point. My biggest issue with this box was obviously $$ since I was keeping in mind similar items from Lulu and Athleta to gauge the price. Happy with my 2 keepers though!
Anyone else a SweatStyle subscriber? What were your favorites from my box?