First, I found my new favorite restaurant ever.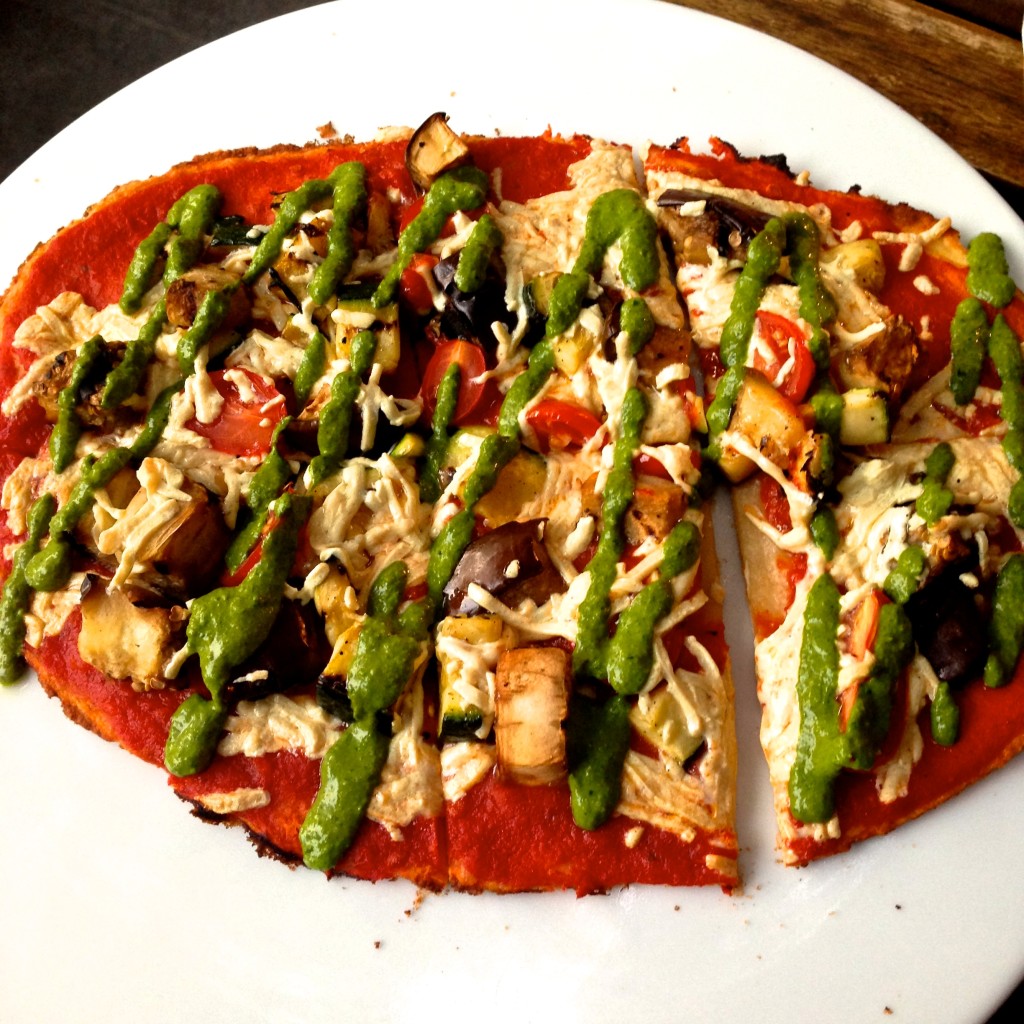 After work I met up with my friends Annica at WILD in the West Village, a restaurant with vegan AND gluten-free pizza options. When I first heard about the place from a work blog post I edited I knew Annica and I had to go ASAP– she's gluten-free, I'm lactose intolerant, and we usually eat a lot of sushi together since it's a common ground. I ordered the skinny bitch with the vegan mozzarella "cheese" and it hit the spot. I'm far free gluten-free, in fact my daily diet is pretty gluten filled, however I still loved the super thin gluten-free crust from WILD. I think we found a new favorite post-work dinner spot.
Now on to other, less tasty things…
I've been going back and forth on whether or not I should drop out of the Hartford Half Marathon. I haven't started training, at all… unless you count taking a bajillion group fitness classes as training for a half marathon. Even though it was a pretty mild summer temperature wise, especially compared to last summer's heat waves, I still haven't been all that interested in running. Instead I've been having too much fun checking out all the group fitness classes from work.
When I signed up for the race I felt like I had to. How could I not run a fall half marathon? So I chose this race because my friend is running the full that day as well and it seemed like an obvious choice. Half marathon #3 doesn't seem that exciting though. I'm feeling all "been there done that". I'm not saying that 13.1 isn't a challenge—I sure as hell wouldn't casually run that today since I haven't trained one bit. I just don't feel excited about this race.
I was excited about the Diva Half marathon because it was my first. I was excited about The Nike Women's Half because I got to fundraise for a charity super important to my family, and I got a Tiffany necklace at the finish line. I'm not saying I need a greenish blue box at the finish line to get me to run another half… but it definitely helped.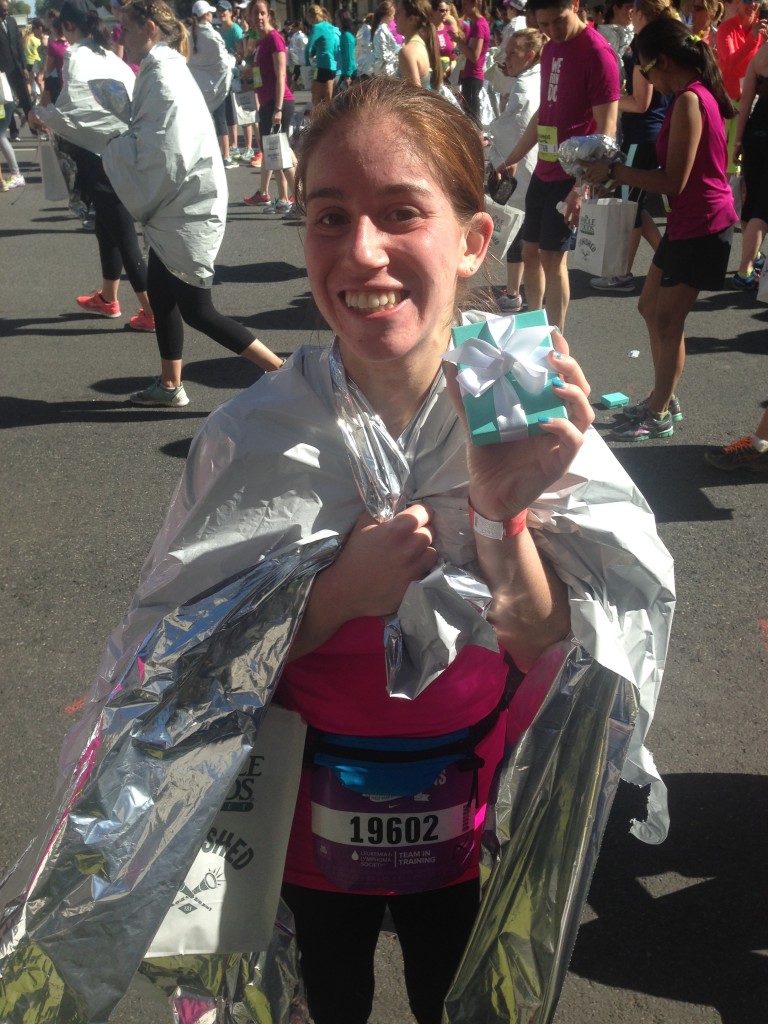 Wrapped up like one happy burrito…
The truth is, I don't love running. There are times when I enjoy running, but more often than not it wouldn't be my first choice of workouts. I've known this all along, and have definitely grown to enjoy it more, but it's still not love. And there's nothing wrong with that.
I have my eye on a few other challenges– continuing to perfect my layout at trapeze, participating in Uplift's Fall Challenge and checking out new classes for work. Running a half marathon this fall isn't my first priority anymore, and that's okay.
So I have a decision to make, one of these days.
I was invited to participate in Run10Feed10 which may end up serving as a test "run" so to speak to see where I am… and awkward transition– if you're interested in participating you can save $5 by using the promo code R10F10PR