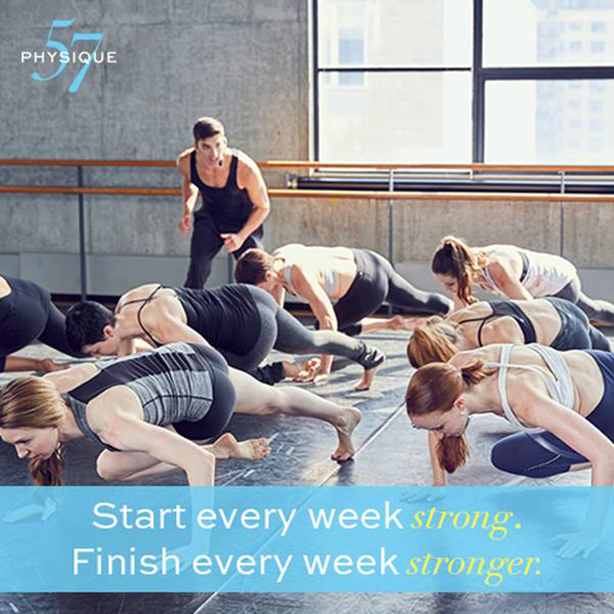 The Scoop:
I've been meaning to take a class at Physique 57 since… the end of my senior year of college (seriously, I wrote about it here!) A pesky rotator cuff injury got in the way of me hitting up a class before graduating, and then I just never ended up getting around to it.
Luckily my friend Leslie (<– check out her amazing nutrition focused blog. I want her to cook for me all the time) invited me to come take a complimentary birthday class in honor of both our recent birthdays. It's taken me 4 years, but I finally took my first Physique57 class and got to see what all the hype is about!
The Deets:
Physique57, Fidi
55 Broadway #1602, New York, NY 10006
[additional locations in NYC: Midtown, Soho, UWS]
Website || Facebook || Instagram
1 class is $36, first timer can snag a 2-for-1 deal
The Studio: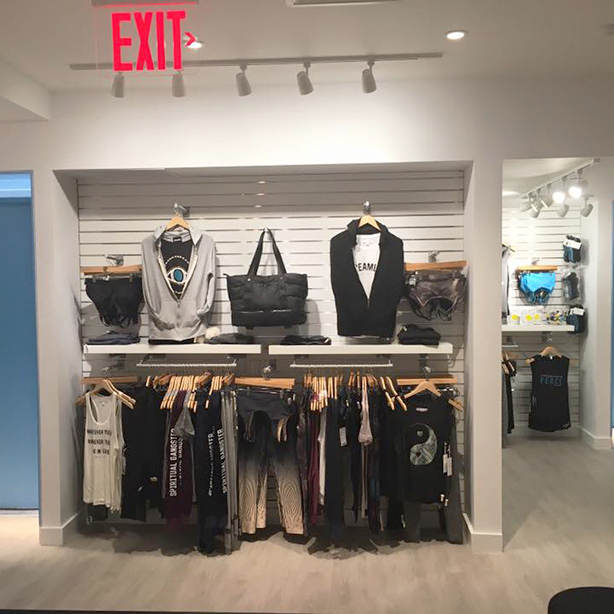 I took class at Physique57's brand new Financial District studio. It's BEAUTIFUL and I foolishly took zero photos. Towering over the city on the 16th floor of what I assume is an office building, I hear one of the classrooms has a nice little view of the river. Yes, there are multiple classrooms. My classroom did not have a million dollar view, however it did have ample natural lighting from the huge windows surrounding two side of the classroom.
The rooms have soft rugs in them, which seemed a bit bizarre to me. I was wearing my beloved Studio Skins from New Balance and told after that socks/covered toes are required. Lesson learned, bring your sticky socks!
I took a peak into the bathroom, which was insanely clean like the rest of the studio, and was impressed with all the counter space and room to get ready post-shower. Barre studios with a shower are a rare find.
The Financial District seriously needed a fitness makeover and this is a great studio for the neighborhood– ample room to get ready before work or freshen up after a lunchtime workout.
The Class:
I've taken my fair share of barre classes at all the big names in NYC (Flybarre, Pure Barre, Pop Physique, Exhale to name a few) and truthfully have mixed feelings on barre as a whole, but that's another post for another day.
Physique57 offers a variety of different barre classes. I decided to skip the basics and take their Signature class.
What makes Physique57 stand out to me is extreme focus on form and instructor Julie, who was obviously super knowledgeable and knew her stuff.
Class started with a short warm up before grabbing the arm weights. We were encouraged the pick up 5 pounders which is something I've rarely seen in a barre class. The arm section was super focused on biceps and triceps, something I prefer. I find that barre classes tend to piss my rotator cuff because it's one shoulder pulse after another. Today in class I felt like I was actually working out my arm muscles instead of just pissing off my rotator cuff.
Next up was some thighs at the barre followed by glutes and finishing off with abs. I found these sections to be a bit more in line with what I was used to in a typical barre class. Barre thigh work is unlike any other thigh workout– you will literally feel a burning sensation and probably some bizarre shaking as well. During the glute section I usually struggle in other classes because my hips are SO tight and cramp up fast. I didn't have as many issues with that and think it was due to the precise positioning and coaching of what actually I should be moving and when.
As I mentioned, instructor Julie was AMAZING. She checked in with me throughout class since she knew it was my first Physique57 class, but also made her way around the room offering personal corrections to everyone in a kind way. She was also super encouraging in all the right ways and the perfect introduction to Physique57 for me.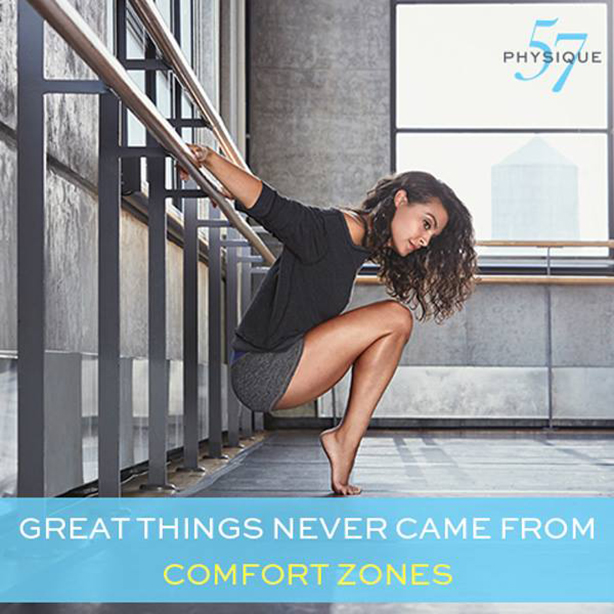 Bottom Line:
I don't always love barre workouts, but I really enjoyed taking Physique57's Signature Class this morning thanks to Julie's upbeat vibe, smart programming and focus on form. I will definitely be back!
All photos are from Physique57's Facebook page.