I swear I try to be a good blogger and plan ahead, but sometimes life happens (y'know my full time job and other commitments). My October faves have been half written for the past month so I decided to wait it out and combine 'em with November. Also I'm omitting almost all things California and marathon even though they were the highlight of not just October and November, but 2015 as a whole.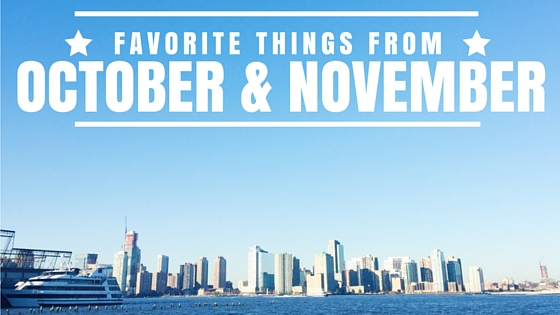 Fashion I'm Loving
This adorable crop from Y7 Studios.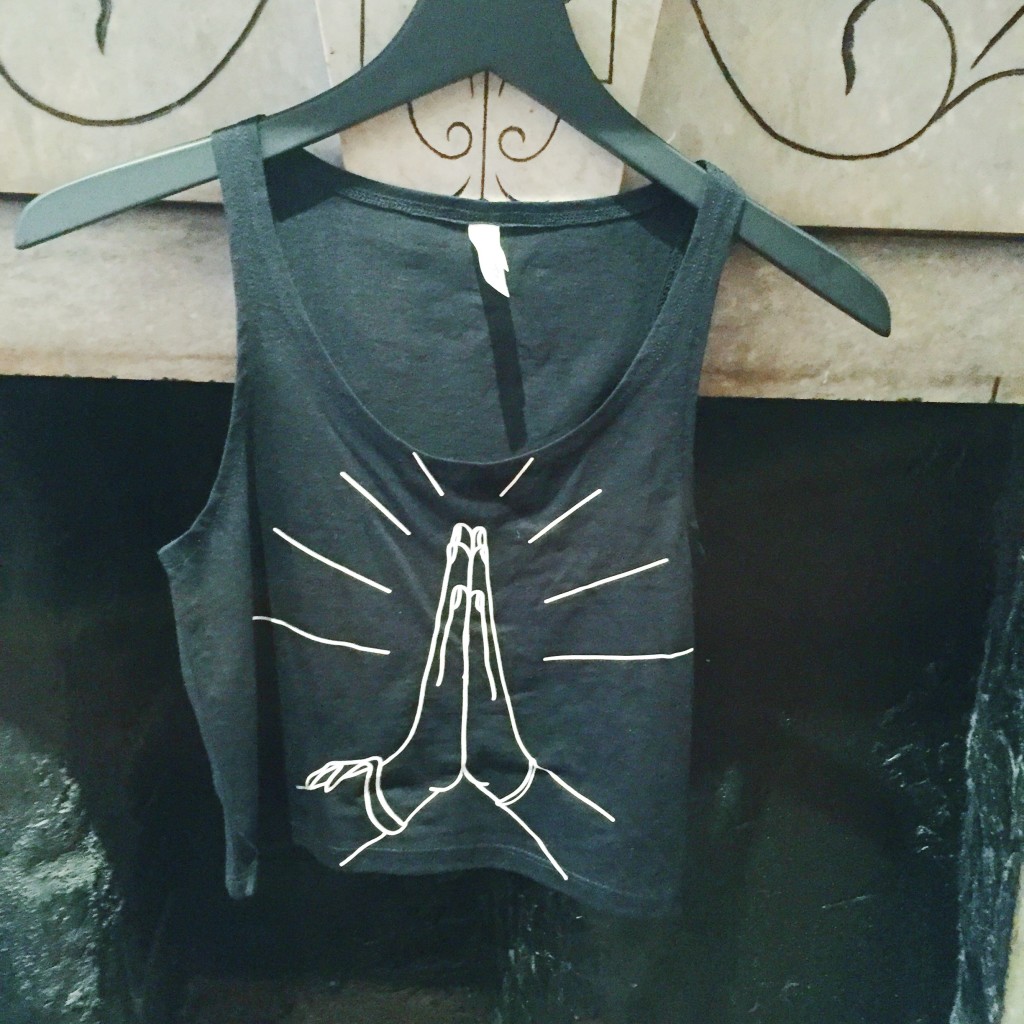 I don't typically purchase studio branded clothing… mainly because I don't want to be that girl wearing the rival fitness studio's gear by accident in class. Couldn't pass up this top though. I also think I've included a crop top in every favorites round-up. Whoops…
Foods I'm Loving
Nola Bars
I first learned about Nola Bars from Kristine and I'm absolutely obsessed. These "power bars" are made with ingredients you can pronounce (uh with the exception of quinoa) and are literally baked with love by founder Jordan and shipped out shortly after. The best part? They taste AMAZING.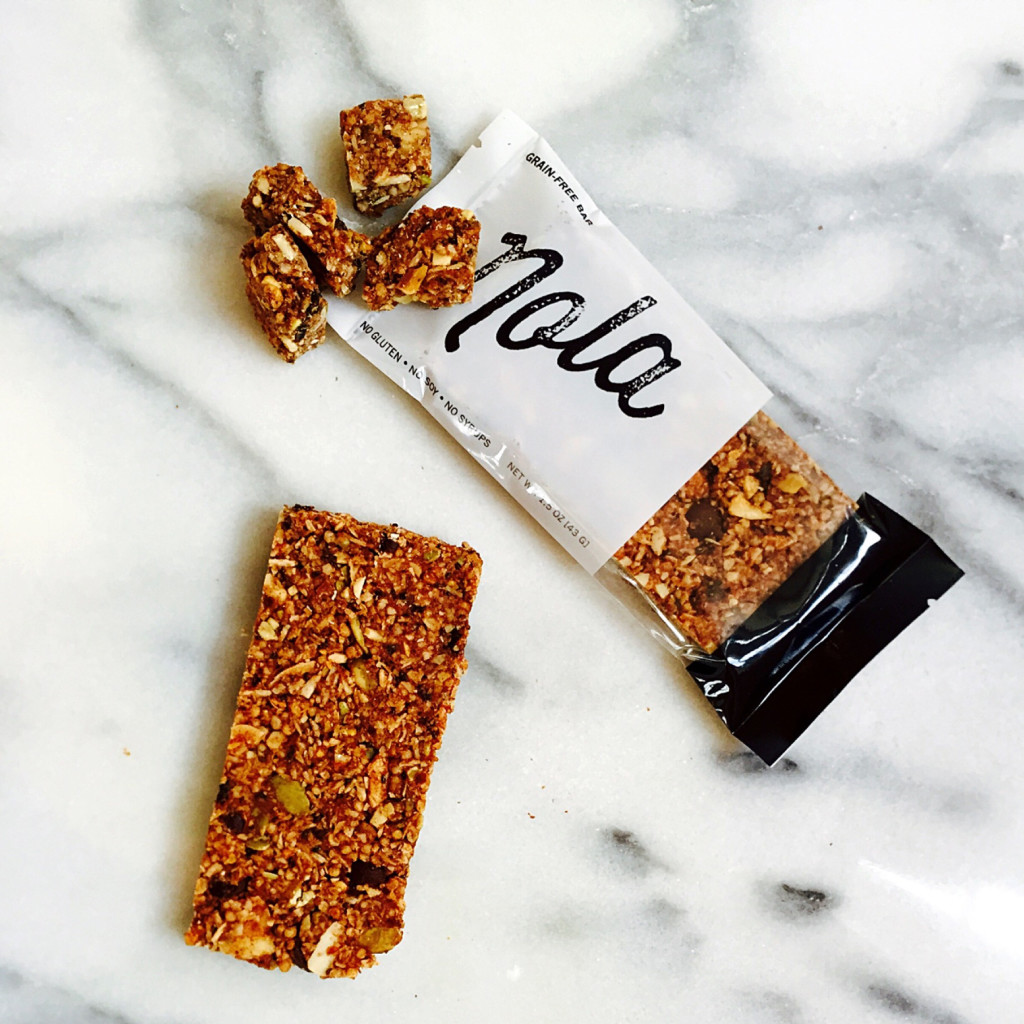 photo via Nola
Popcorn
My favorite snack has always been popcorn– as a kid I would come home from school and enjoy some microwave popcorn with my mom while doing homework. Nowadays, I keep it simple and air pop kernels in a brown paper lunch bag folded over a few times. Microwave for roughly 2 minutes (listen to make sure you don't burn it!) and you've got yourself a delicious snack. I personally just add salt, but the great thing about popcorn is you can play around with the flavor and make it savory or sweet.
If you have one of those fancy air poppers, more power to ya.
Justin's Peanut Butter Cups
For the month of October I went hardcore dairy-free because of the marathon. I'm typically almost entirely dairy-free but make an exception for Indian food, cookies and chocolate every so often. I was pretty devastated when I realized that my intense dairy-free month would coincide with Halloween and I wouldn't get to enjoy my beloved Reeses. Luckily my friend Leah came to the rescue and dropped off some Justin's dark chocolate peanut butter cups. They're not labeled as dairy free or vegan because of the possibility of cross contamination. In my situation that's not a big deal.
They hit the spot and I was a happy, dairy-free, camper. SO good.
Local92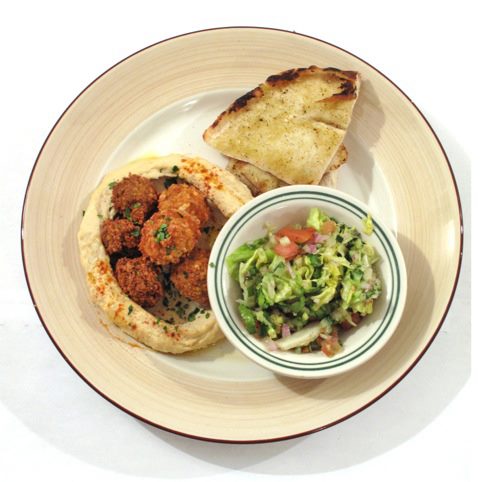 The month of October was all about CARBS. Good thing Jeremy loves bread as much as I do and was game to eat all the carbs with me. We went to Local 92 in the East Village a few times for their amazing pita and hummus. I've had a lot of hummus and can honestly say theirs in the best I've ever had. It's so so good. I'm also a huge fan of their falafel. Jeremy and I have been loving this chickpea filled meal as a late dinner after seeing a show.
Blossom du Jur
Reason number 413901 why I'm never leaving Greenwich Village: SO MUCH GOOD VEGAN FOOD. And no, I'm not vegan. Just lactose intolerant and no red meat

Blossom's new store on 13th Street is one of the best things that's happen to dinner time. It's super fast, super cheap and super close to my apartment when I'm feeling too lazy to cook (which is 95% of the time on a weeknight).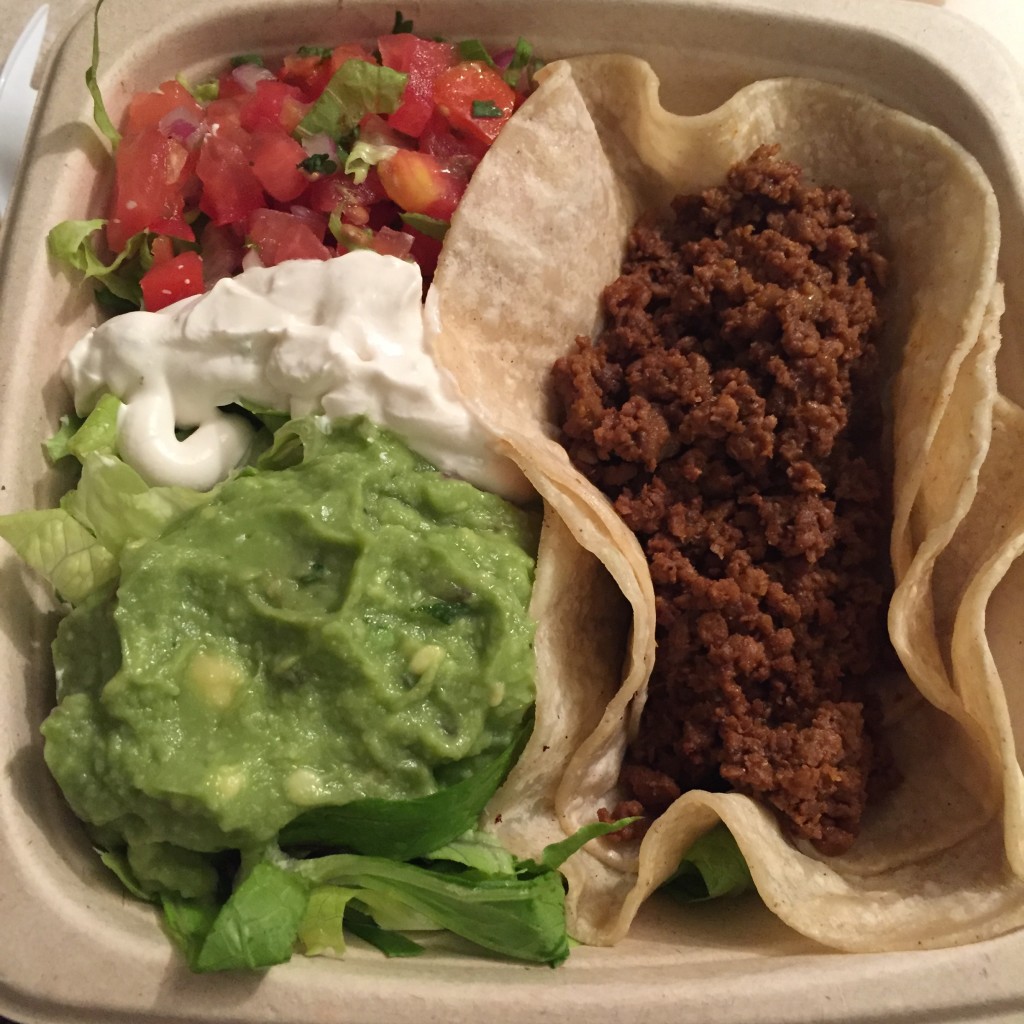 Beauty Stuff I'm Loving…
Lola Tampons
I'm not going to get into too much detail about these tampons, but I'm a huge fan of what Lola is doing. First, I love supporting female founded businesses. Lola allows you to customize your tampon box and the number of light, regular and super tampons you receive. It then works like a subscriptions and sends you a box everything month. It's super easy to change your subscription and skip a month of adjust what you want.
What really makes Lola a win in my book is the fact that it's made from 100% cotton, unlike many other brands. I think a ton about the foods I consume and keeping those ingredients as simple and natural as possible, but am honestly oblivious about beauty products and what I'm literally putting into my body in the case of tampons. It's a simple switch.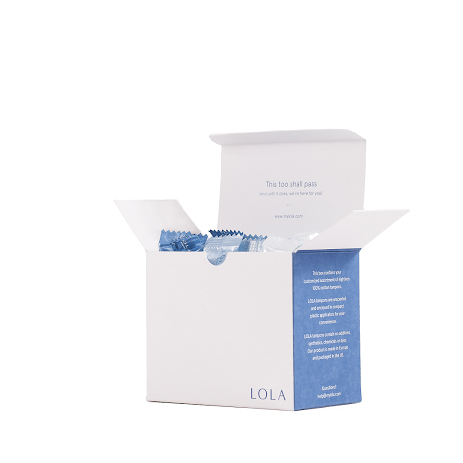 Heyday Facial
Visiting Heyday has been on my to-do list since they opened a few months ago. Lucky for me I won a giveaway for a free 30 minute facial with a friend from fellow bloggers Ashley and Meaghan. I made a date of it with my BFF since I was 5 years old, Jenna, and we had an awesome evening of pampering and Sweetgreen.
Heyday is doing for facials what Dry Bar did for blowouts– making them accessible and part of a city gals beauty routine. I've actually only had one facial when I was still in high school… it wasn't a great experience and left me with blotchy red skin. This time around I left with my previously dry skin totally moisturized and feeling relaxed. I learned a lot about how to specifically care for my skin, which can be really tough since I have super sensitive, super red skin.
The actual spa is gorgeous and looks like it's made with instagram photos in mind. They offer to charge your phone during the facial and have a cute little blowout station in the bathroom with Dry Bar products for a quick touch up. Afterwards I received a personalized email with a breakdown of what the esthetician recommended for me. Jenna and I both gave Heyday two thumbs up.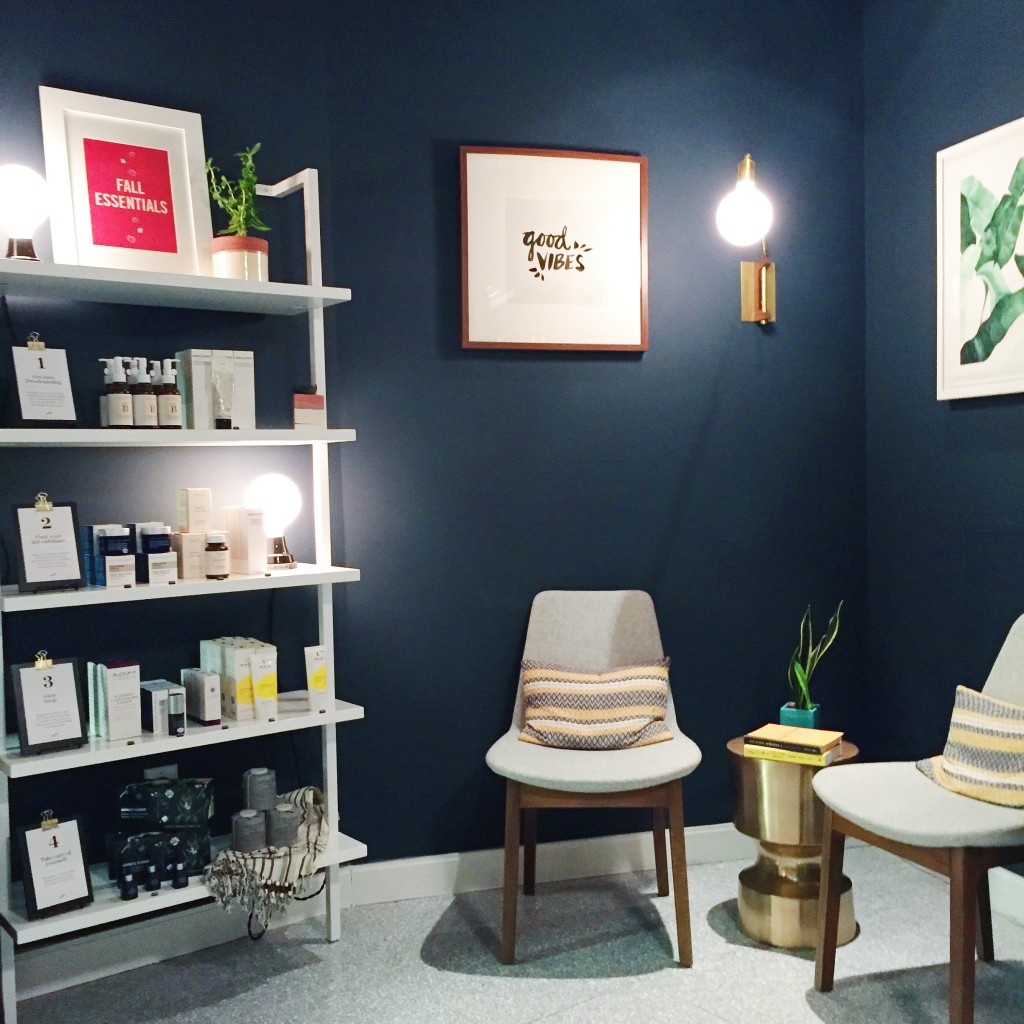 What I'm Reading…
Yes Please by Amy Poehler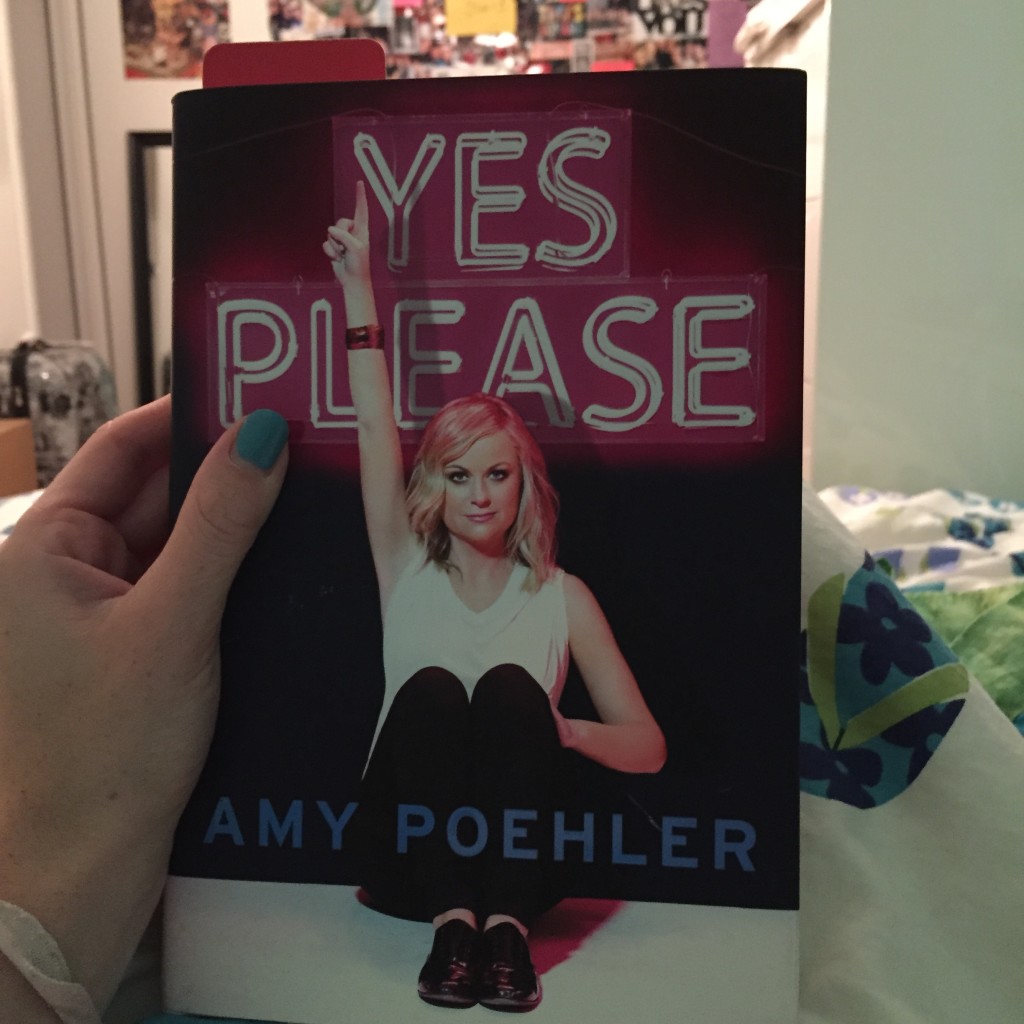 Oh Amy Poehler, I'm so obsessed with you. I waited until Jeremy and I finished watching Parks and Rec on Netflix to start Yes Please. If you haven't watched Parks and Rec, you should because it's an incredible show. Like many others, I absolutely loved this book. I don't typically laugh out loud during books, but totally did here. Jeremy and I would be reading in Washington Square Park together and I'd read him a line on almost every page because it was too funny to keep to myself. After a while he was like please stop, I'm trying to read my own book.
Having taken improv classes and grown up acting, I could totally relate to a lot of the things she talks about in the book. Even if you're not a performer, Amy is chock full of wisdom and inspiration about being a powerful, functional adult in the workforce.
A Window Opens by Elisabeth Egan 
I try to alternate between reading fiction and non-fiction so after Yes Please it was time for some fiction. I really loved this book about a mother working at an up-and-coming start-up determined to "do-it-all", so to speak. I secretly love reading novels that talk about start-ups in them since I now have a fair amount of experience in the start-up world.
If you're looking for a light and enjoyable novel, highly recommend.
Other random things…
Starbucks Ordering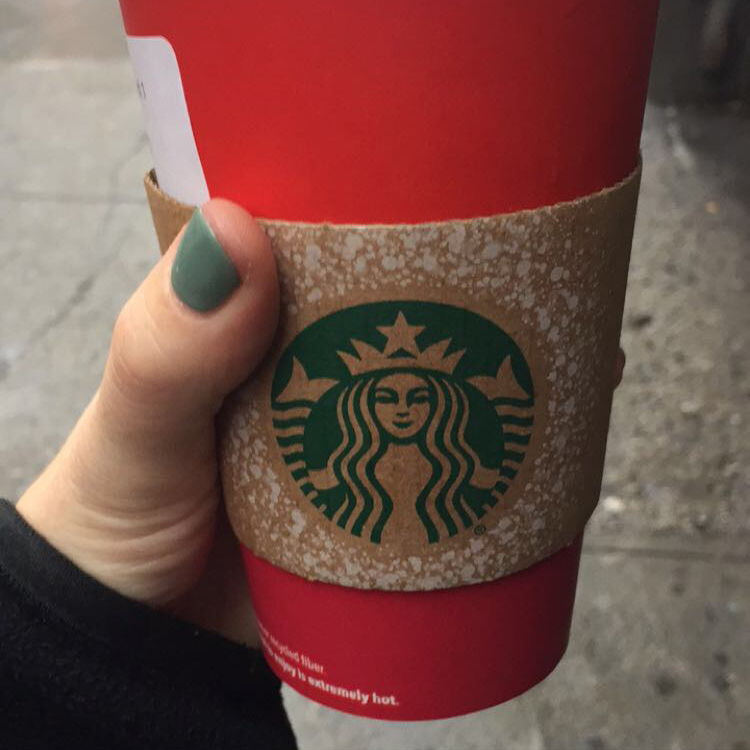 I'm shamelessly addicted to Starbucks. Anyone that's ever travelled with me knows that I need to make a Starbucks pitstop at the beginning of every day. I'm fully aware that other places make better coffee, but I just love my soy chai too too much to go elsewhere.
Starbucks recently updated their app to include ordering ahead– you can punch in your order and pick with store you want to pick it up at and it will be ready in roughly 3 minutes. The first time I did it, it was totally magical– I walked in, breezed pass the line and picked up my chai without breaking my stride. It only saves a few minutes, but every second counts when you're heading to work in the morning.
Be aware that a few Starbucks locations hold these kind of orders in a separate area and I've awkwardly stood around longer than necessary waiting for me order.
A Beautiful Mess photoshop course
Prior to taking this online course I knew nothing about photoshop. I needed to learn how to do simple graphics for work and was totally clueless and a little overwhelmed. This course starts from the very beginning and taught me all the basics I needed to know in an easy to follow format. Within a month I felt like a photoshop pro– even my boss commented on how fast and proficient I've become at photoshop.
I personally mainly use photoshop to create cool graphics and do simple photo editing but am happy I learned how to do it all. I now feel comfortable playing around in photoshop when I do need to edit photos. If you've always wanted to learn photoshop, I highly recommend this course.
Previous Favorites