A few weeks ago I was invited to a yoga class at Y7 to launch Forever 21's new activewear collection. I couldn't pass up the opportunity to sweat it out at Y7 and was excited to see and test out the new line. Workout clothes can be insanely expensive, which is kind of ridiculous when you think about the fact that it's clothing you're going to sweat in. I was honestly impressed with the new line of cute, affordable workout clothes.

Next time I'll get a picture before the hot yoga class.
Here's a round-up of some of my favorite pieces from the new collection. Let me know what your faves are!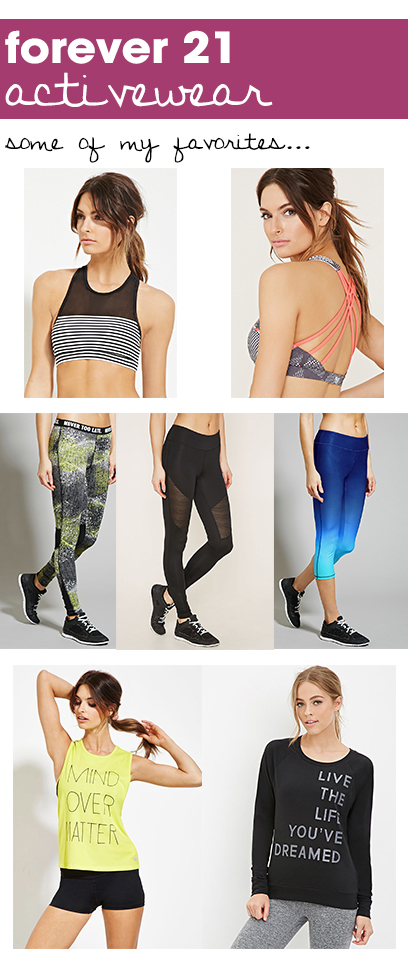 1. Stripe Sports Bra ($14.90)
2. Dot Sports Bra ($14.90)
3. Digital Print Leggings ($24.90)
4. Shadow Stripe Leggings ($22.90)
5. Dip-Dyed Capri Leggings ($19.90)
6. Mind Over Matter Tank ($7.90)
7. Active Life Graphic Tee ($17.90)