I'm calling it: Drill Fitness is the best new studio in town.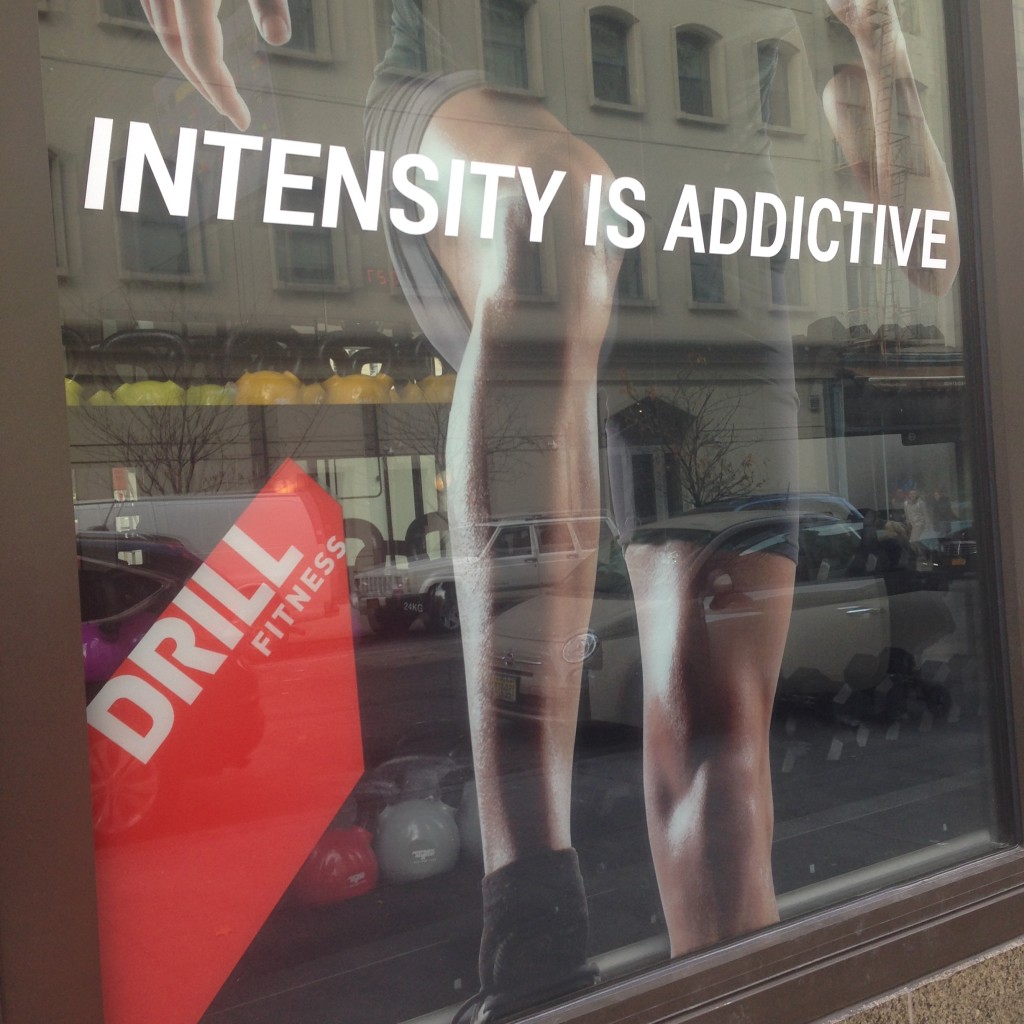 I stumbled upon this Tribeca studio while I was walking around during a jury duty lunch break last month. What? A fitness studio I've never heard of? HOW IS THAT POSSIBLE. With a little bit of google searching I learned more about this new studio and was SO excited to check it out.
This new studio blew me away– both the space and the class.
The Studio
The space is huge and spacious– 2 studios on the ground level. The strength room is equipped with a nice springy floor and a large assortment of kettle bells, dumbbells and sandbags. Oh and there's a disco ball that they had going at 9:30AM on a Sunday.
I didn't get a chance to peak at the cycling studio which is also on the main floor.
Downstairs the locker room is spacious, stocked with all the goodies you need and has 4 showers– a rare luxury at a fitness studio.
Don't forget to refuel after class with a smoothie from the front desk. While I was there they had free samples of their berry smoothie which unfortunately what whey and I couldn't try it– but it looked tasty and everyone was enjoying it post-class.
The Class
As a lover of all things strength training and HIIT I knew I wanted to take their Body FIT class.
Description from Drill Fitness' website:
A high intensity workout in a small group environment with a focus on strength and endurance. Workouts are designed to be fun, burn loads of calories, boost metabolism, increase energy, help shape and tone your body, and enhance your fitness through functional challenging exercise. Access to equipment like sand bells, weights, steps, suspension Training, and more offer variety every step of the way. All of our fitness experiences are driven by music that make you want to move and with our world-class instructors guiding you through a safe and effective workout, the question is not whether you get results, it's how fast you will.
While checking into the front desk I was handed a heart rate monitor. Throughout class we checked our "scores" to see if we were in the right intensity zone. It's pretty rare to find this kind of technology at a boutique fitness studio (the only place I've seen is at Bari and I've heard Remorca has it as well). While it's not a perfect system since it wasn't calibrated to my height, weight and fitness level, it was a good indicator of how hard I was working throughout class.
The class consisted of 3 circuits which used dumbbells, kettlebells and body weight exercises. The circuits would last roughly 2 minutes, then we'd get a break, and would repeat each circuit 3 times total.
In between there were tabata segments as well– 20 seconds on 10 seconds off. Love me some tabata! We ended with some core moves before stretching.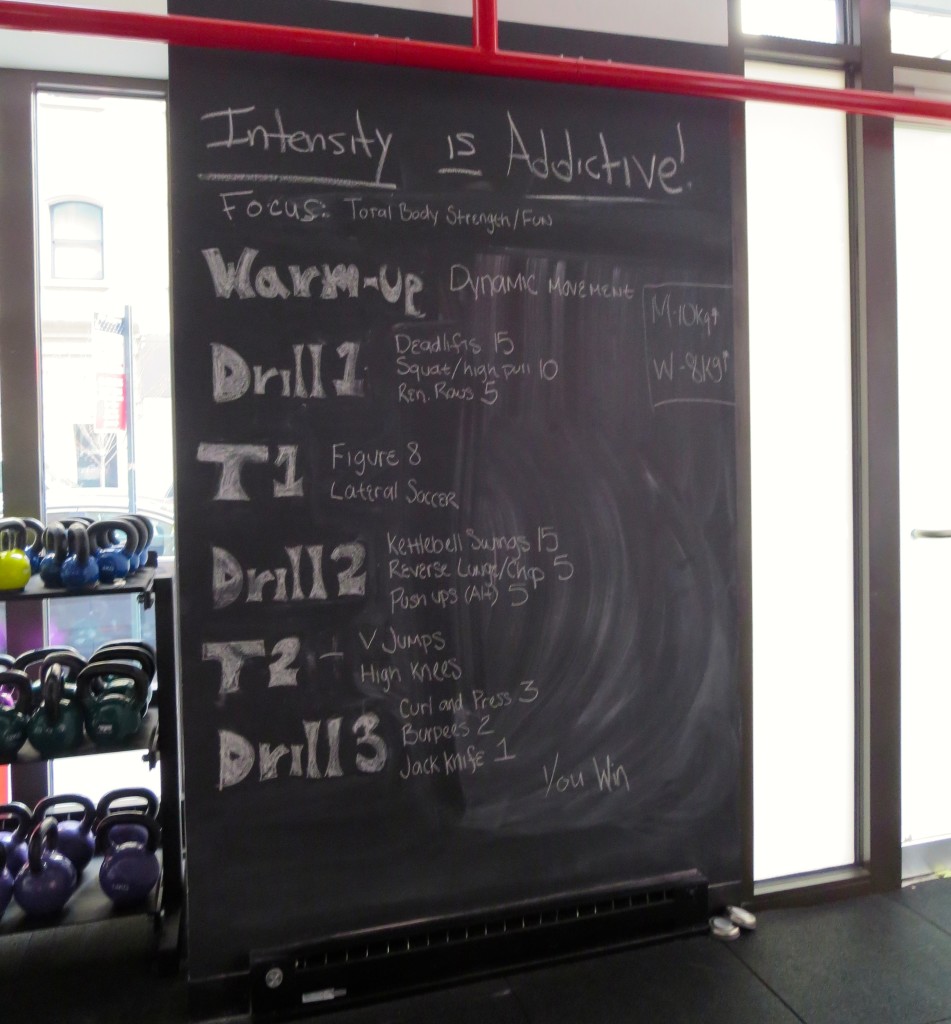 The workout was challenging but doable. Throughout instructor Justin offered modifications to both add intensity or bring it back depending on your fitness level. This format — circuits mixed in with tabata rounds– is my favorite way to workout. I felt like I got a great workout both strength wise and cardio wise.
Justin was a fantastic instructor and created a great, encouraging atmosphere– we started and ended the class with a group huddle and throughout gave our neighbor a high five. It sounds cheesy but it totally creates this "we're all in this together" feeling. Justin was spot on with corrections and encouragement throughout the class keeping us safe and moving.
All in all I think Tribeca is a great addition to the NYC fitness scene and be back soon.
Want to check it out for yourself? Drill is overing a week of free classes! Just use the promo code knowthedrill. Offer ends 11.30.14.
I was invited to take a free class at Drill Fitness but was in no way compensated for this post. As always all opinions are my own.