Happy Sunday!
I went to go see Hamilton at The Public with my parents and Jeremy last night. It's a rapsical (rap + musical = rapsical according to me) about Alexander Hamilton written by my musical theater hero Lin Manuel Miranda.
I've been stalking following Lin Manuel Miranda's career since the fam first saw In the Heights off-broadway in 2007 and Hamilton did not disappoint. I've taken Jeremy to a lot of shows over the past 3.5 years and this is the first time he's looked over at me in the middle of Act One to say "Uh, this is amazing".
We no joke spent much of today continuing to discuss the amazingness that is Hamilton. Now that my friends is a sign of great theater.
Jeremy and I spent the rest of the weekend basically eating or watching Parks and Rec on netflix. Quality weekend if you ask me.
"Apparently" there is some intense blizzard on it's way to NYC. Like so intense that Whole Foods was even more insane than usual on a Sunday night, yeesh. Fingers crossed it ain't so bad, this is NYC after all and it would take a lot of snow to paralyze the city. Fingers cross it also doesn't mess with my travel plans because I'm supposed to leave for Los Angeles Wednesday to visit my college BFF.
I haven't done a workout recap in awhile so thought it would be fun to bring it back.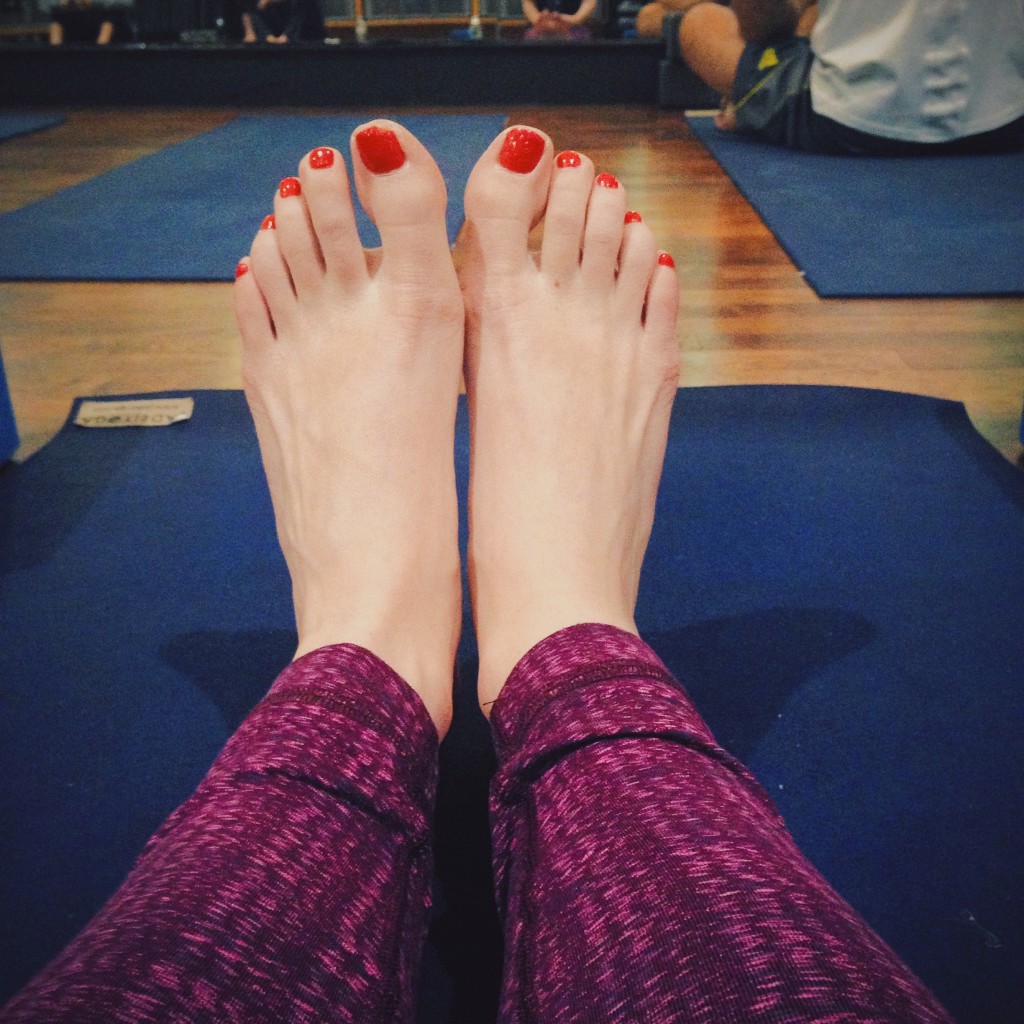 Last week
Monday: rest (does 5 hours of shopping count?)
Tuesday: Uplift Strength @ Uplift
Wednesday: MetCon3 @ Equinox
Thursday: 30 minutes cardio
Friday: rest
Saturday: Uplift Strength @ Uplift
Sunday: 1 hour vinyasa yoga
What worked: Love love love getting to take Uplift Strength twice in one week. The majority of fitness classes I've taken are more metabolic or pure cardio which is why I adore Uplift Strength– it's all about burning out each major muscle group and picking up heavy dumbbells.
Yay for going to yoga! So far so good with my resolution to hit up 1 yoga class per week in 2015. I'm really loving Sunday morning yoga so think I will continue to devote Sundays to yoga for the time being.
What didn't work: More rest than I had initially planned. My workout Thursday ended up being a total bust– I hated the class I was taking at my gym and decided to ditch 20 minutes in. I think I've only done that twice in my entire life but sometimes it feels necessary– the class was a lot of jumping around and not what I had wanted to do.
I was at my parents house in Westchester Friday morning and totally intended to go to the (sort of) nearby Equinox. Yeah, it's literally impossible for me to wake up early in Westchester. Something about my tiny childhood bed is so dang comfy and I think the peace and quiet compared to NYC makes a huge difference.
Plan for this week:
I'm still finalizing my workout plan for while I'm in LA but I'm hoping to hit up Training Mate, Core Power Yoga and Pink Iron during my mini vacation. Allllll the workouts!
Hopefully I won't be trapped in my apartment for the next two days thanks to the impending blizzard and will be able to hit up the gym Monday and Tuesday for a class.
What's your workout plan for this week?
Any classes I absolutely have to hit up in the West Hollywood area?