25, I have a good feeling about you.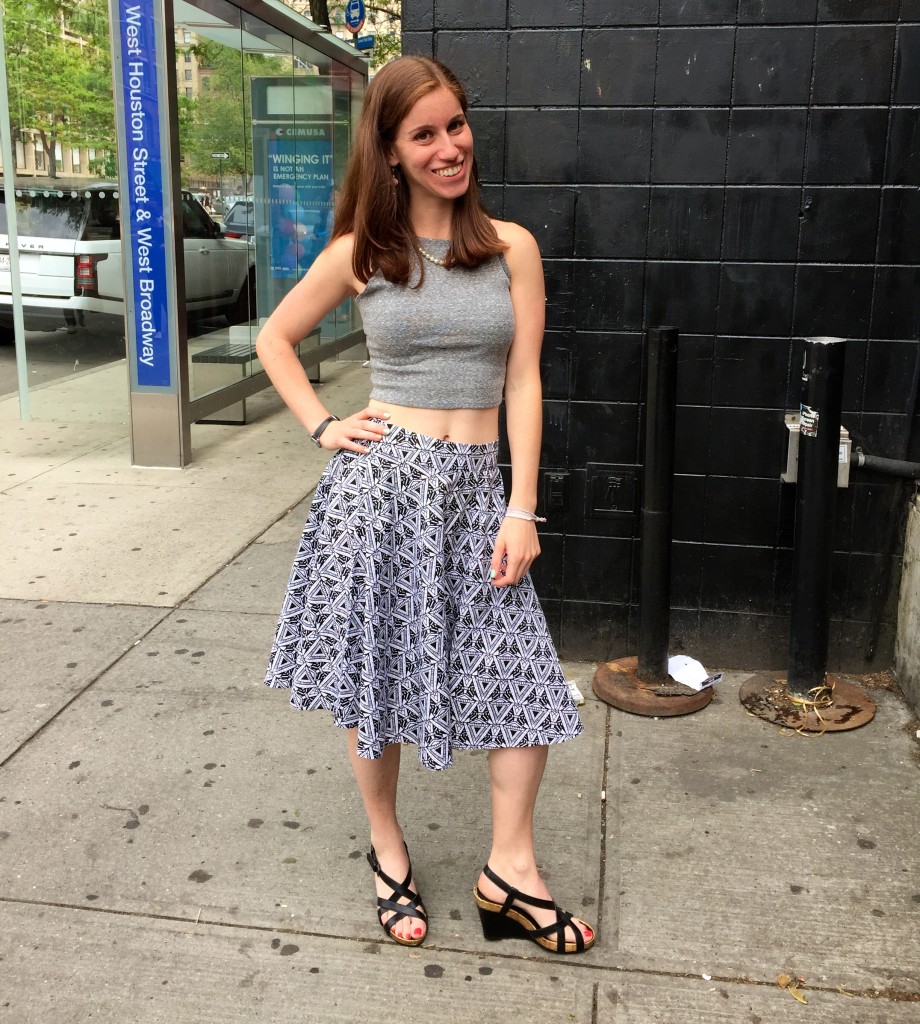 I spent A LOT of time contemplating this crop top and if I felt cool enough to pull off a crop top. I certainly wouldn't wear this to work, even though our dress code is super lax. I think I'll stick to pairing crop tops with more conservative bottoms like this slightly longer skirt. Both the top and skirt are from Abercrombie. I wish I was kidding but hey their clothing still fit me really well and they're always having massive sales.
My birthday was spent surrounded by the people I love, doing the things I love. Can't complain about that.
Kicked things off with a ridiculously sweaty workout courtesy of Jess and Uplift.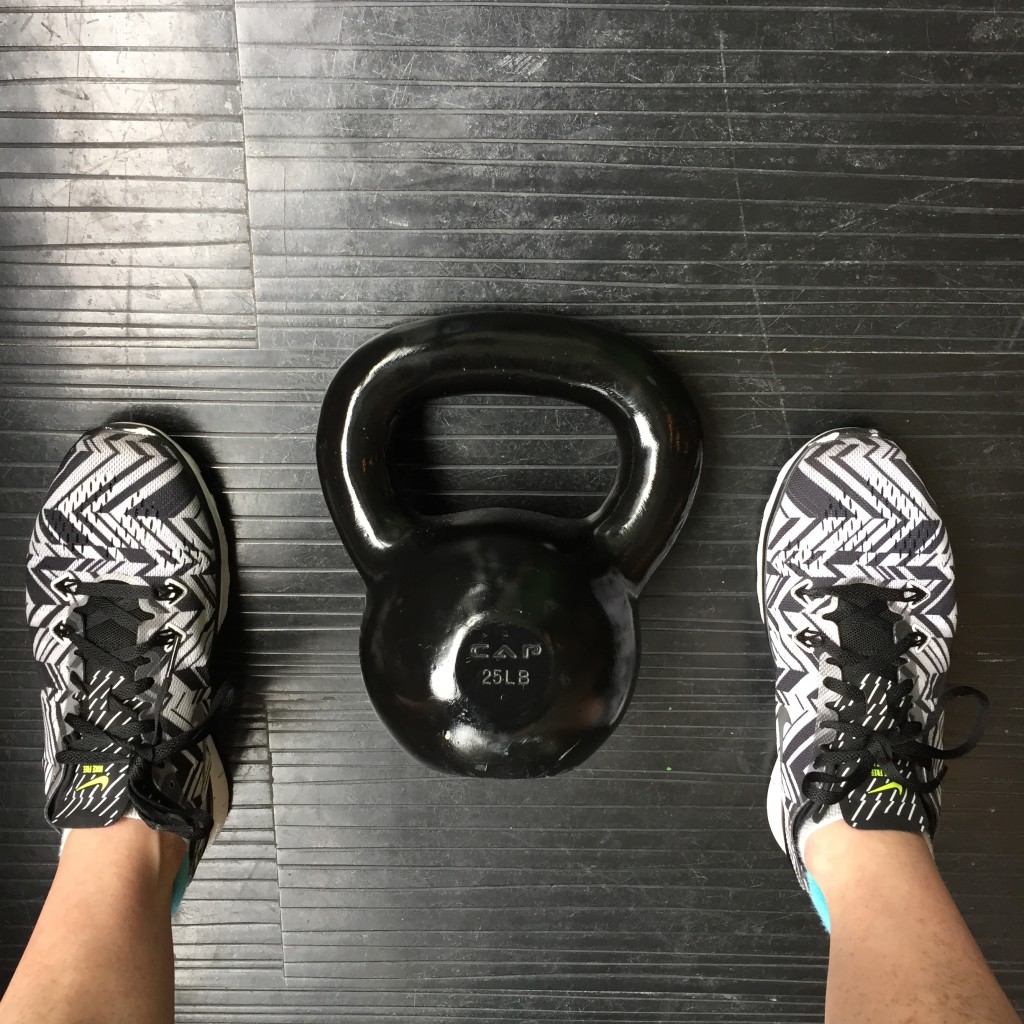 For the record… we did not use kettle bells let alone 25 pounders. Just thought it was a cute way to ring in 25. Spending my birthday at Uplift has become a sort of tradition because I also rang in 23 and 24 there. Can't say no to birthday burpees!
For brunch Jeremy and I met up with my close friends Ali and Jenna at Dos Caminos.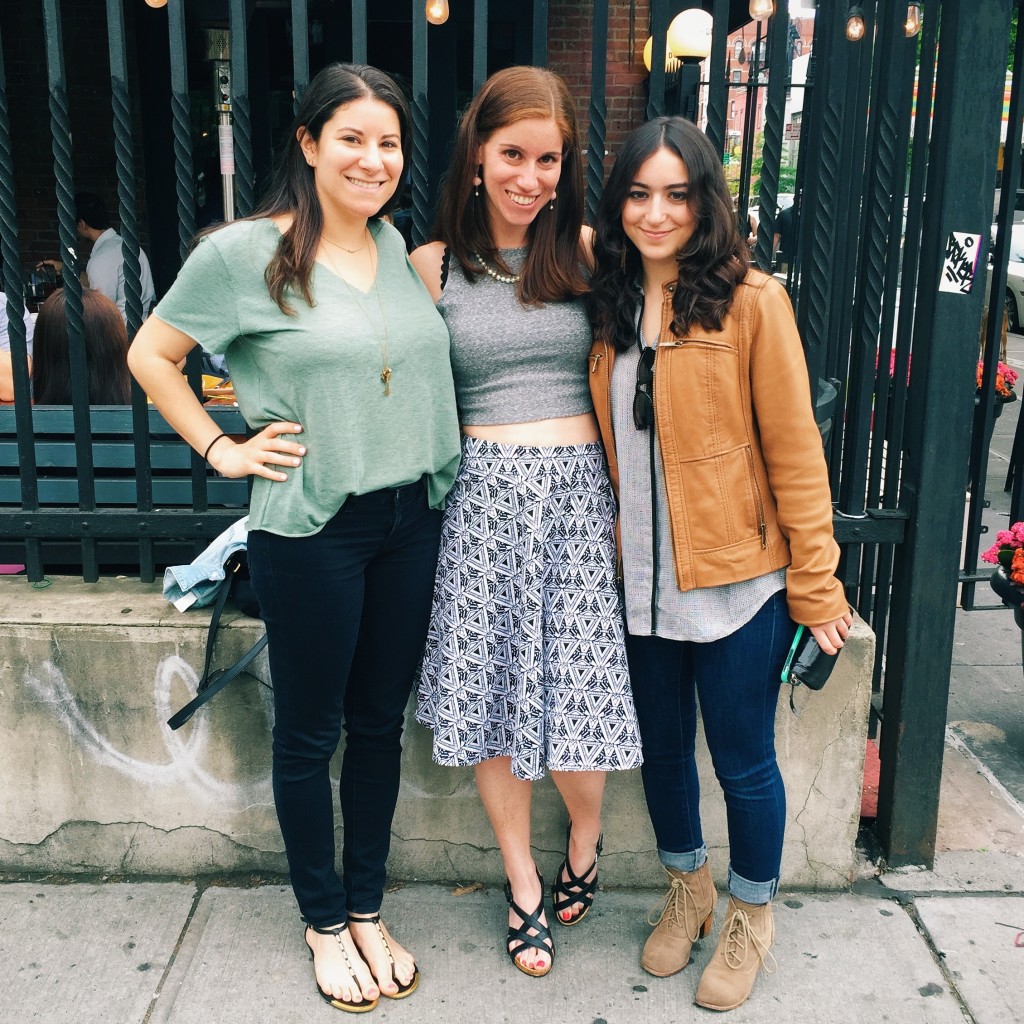 I frequently mention Dos Caminos because I almost always go there on the weekend nowadays. I've successfully gotten Jeremy, my parents and now Ali + Jenna hooked on their guacamole and amazing brunch specials.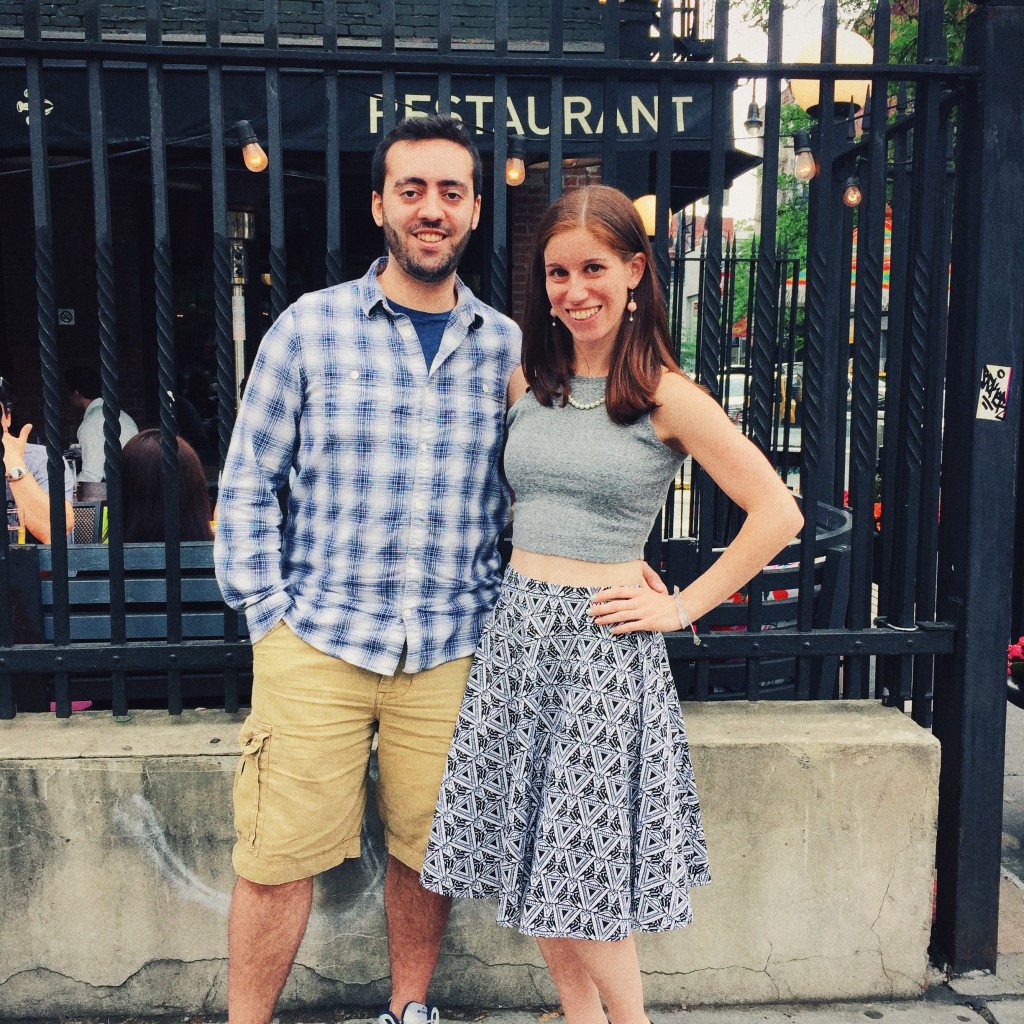 The weather held out all afternoon and we walked around Soho for a bit before ending up in Washington Square Park people watching. Eventually it was time for dinner with my brother and his girlfriend Lauren at Ribalta nearby. All the birthday carbs.
I also have a tradition of seeing Broadway shows on my birthday and my brother suggested we go see Something Rotten. It ended up being the perfect birthday show, a lot of fun and non-stop making fun of musical theater. I'm happy I got to see it now because I'm sure it will rake in a few Tony Awards in June.
And of course I finished off my birthday with a slice of Peacefood vegan peanut butter cheesecake. My favorite.
Thank you all for the kind birthday wishes and making me feel super loved on my birthday. You can bash social media all you want, but nothing feels better than a Happy Birthday from someone you haven't heard from in ages.
I'm now less than 1 month out from the Walkway Over the Hudson Half… which means I really need to get it together on the training front. Here's the workout plan for the week:
Monday: Circuit of Change
Tuesday: Yoga
Wednesday: Mile High Run Club
Thursday: Rest
Friday: Uplift Strength
Saturday: Exceed
Sunday: Long Run– hopefully 8 miles
Hope you all had a lovely weekend too