The perks of waking up for work at 4:15am? By 10:45am I've already worked a full shift and have the rest of the day to myself to do whatever I want.
When I got home I was STARVING but it still felt too early for lunch food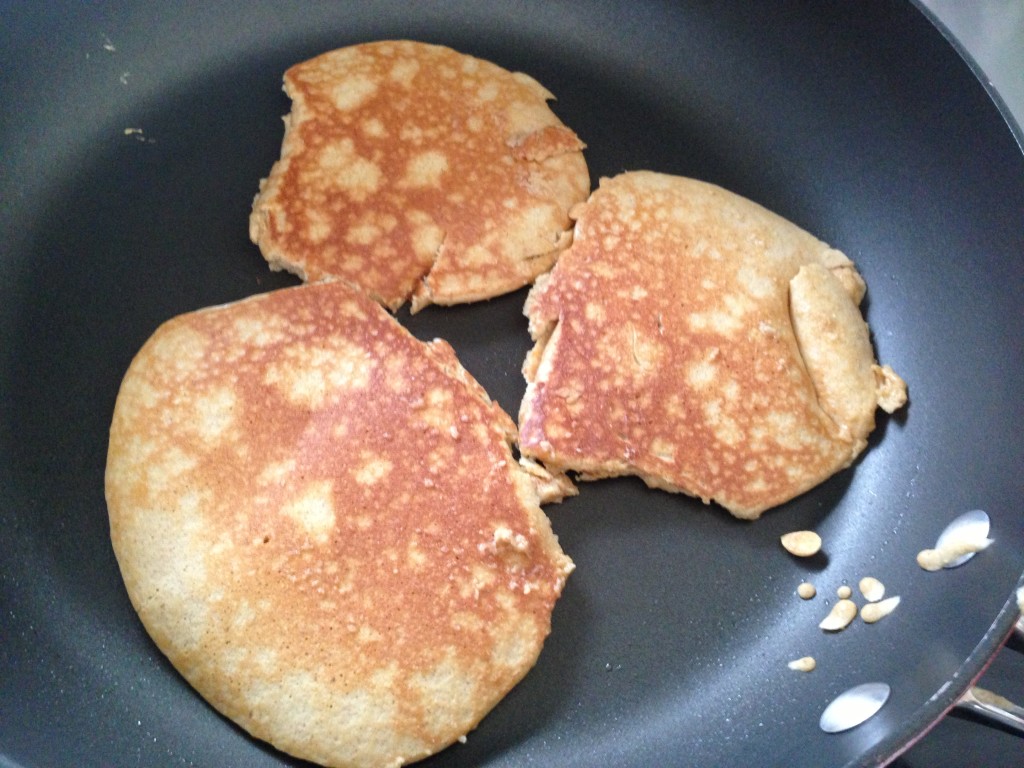 When in doubt, pancakes are always a good choice. It's pretty rare that my healthified pancakes look like those beautiful golden griddle cakes you get a brunch so I was extra proud of this batch of almond pancakes.
First workout of the day was "Reinvention Chair Express" at Chaise 23. After taking my first class at Chaise thanks to the Classtivity passport I ended up purchasing 3 classes for $33 because the deal was too good to pass up. Chaise 23's classes are unique because they use a pilates chair, something that is super new to me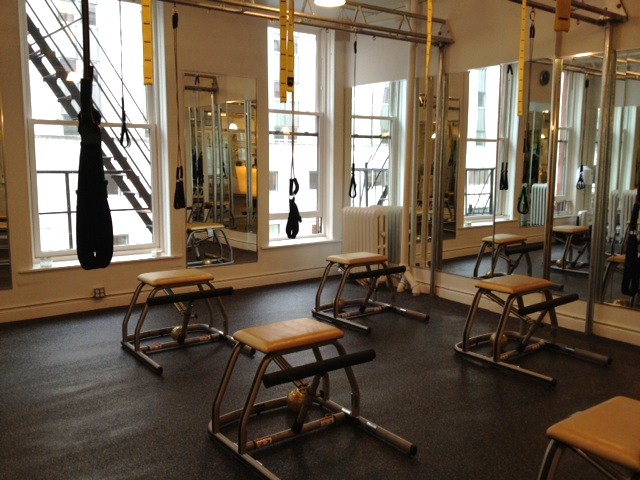 During the first class I was shaky and a bit nervous on the chair but really enjoyed the workout. At the end of my 4 class I am definitely no pro, but I am less afraid of fall of the dang apparatus. I'm really happy I gave it another shot and I have definitely enjoyed my workouts there, but it's not something I would necessarily add to my weekly routine. I find some of the exercises rough on my bad shoulder and I would prefer to either being lifting heavy weights or taking a barre class when I'm strength training.
On my way home I FINALLY went food shopping. My options were becoming seriously limited by the lack of food in my apartment. Fresh spinach and bananas meant the return of my beloved green smoothie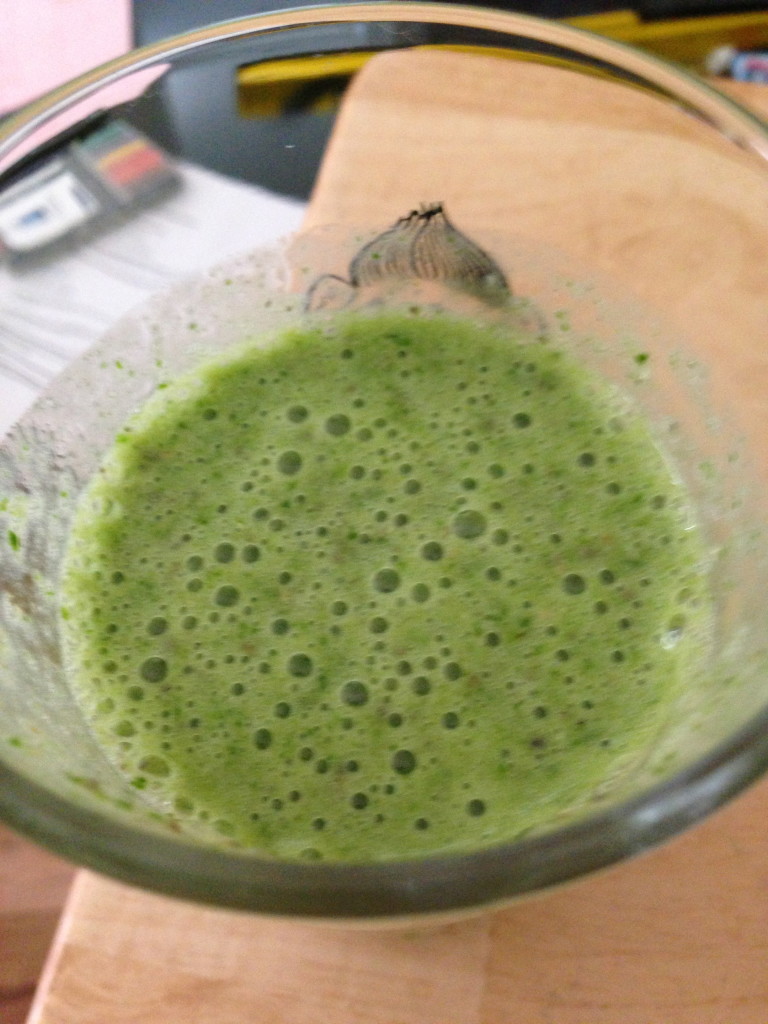 paired with some popcorn popped in the microwave with 1/4 cup of kernels in a brown paper bag.
Workout number two was a spin class at work. It's funny to think how much I LOVE spin classes these days when 6 months ago I absolutely despised them. Now I crave a good spin class, one that leaves me drenched in sweat and clears my mind. I swear pedaling in that dark room is the best kind of therapy. I've been a little ball of stress and anxiety this week about silly silly things so going to a spin class was definitely a good call.
For dinner I decided to try something new after being inspired by Anne's black bean and sweet potato salad
I omitted the quinoa and used 1/2 cup of brown rice instead mixed with black beans, 1 microwaved baked sweet potato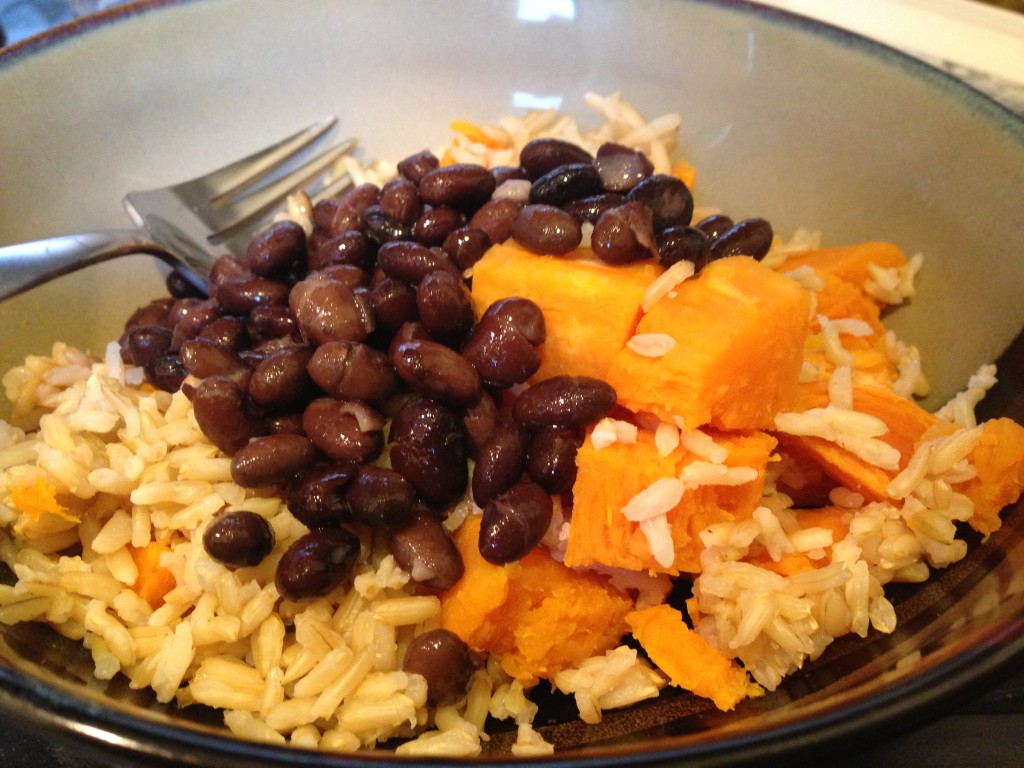 Oh, and of course I added LOTS of salsa. Mix it all up into one messy mexican bowl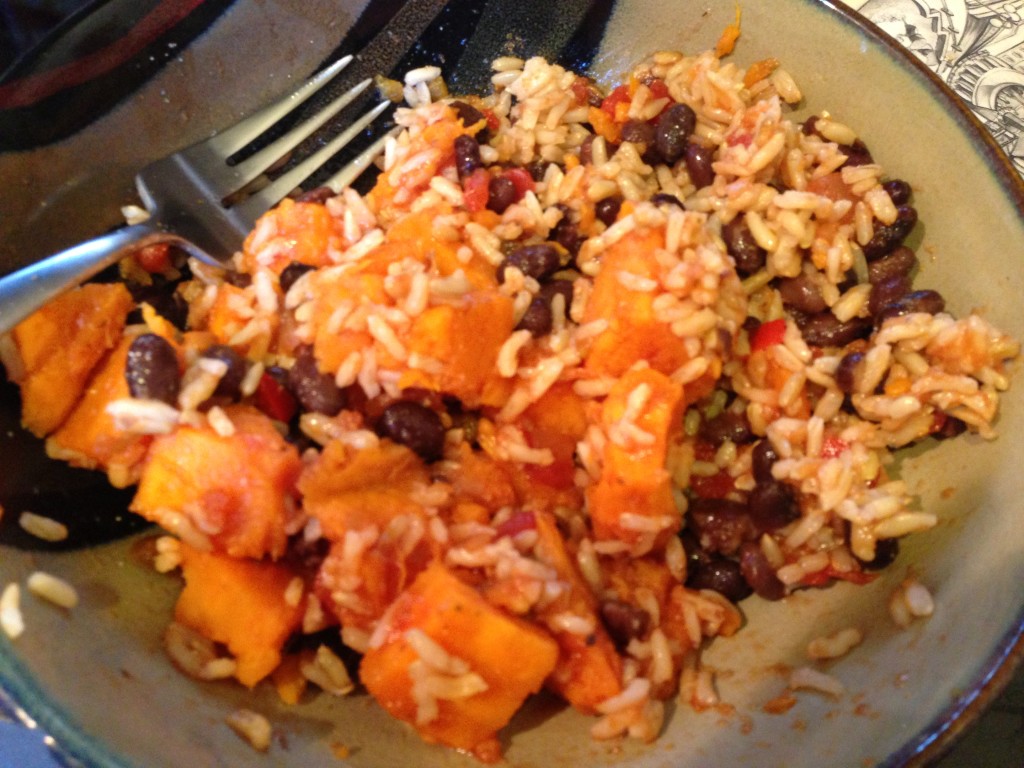 I also added some garlic powder, onion powder and cumin. I must say I was pretty impressed with this simple meal. I would never think of sweet potatoes with black beans or salsa as a combo, but the salty, sweet and spicy combinations are quite perfect. The best part? It was super easy to make.
And since dinner I've been lounging around not doing much

what's you favorite unexpected food combo?